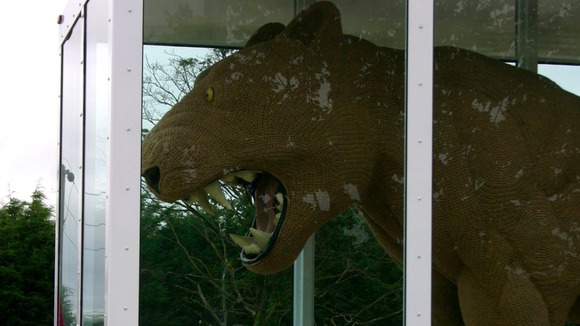 Twycross Zoo has taken delivery of three giant hand-crocheted lions.
They form part of an arts project linked to the London 2012 Cultural Olympiad. 'Artists Taking the Lead' is supposed to encourage people to get involved in the arts.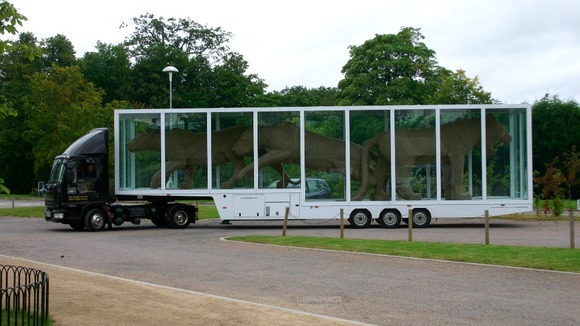 The lions represent the three golden lions on Richard the Lionheart's coat of arms, a strong symbol of England and Englishness. They are the work of Shauna Richardson, an artist from Leicestershire, known for her work which she calls 'Crochetdermy'. It took her two years to create the nine metre long lions.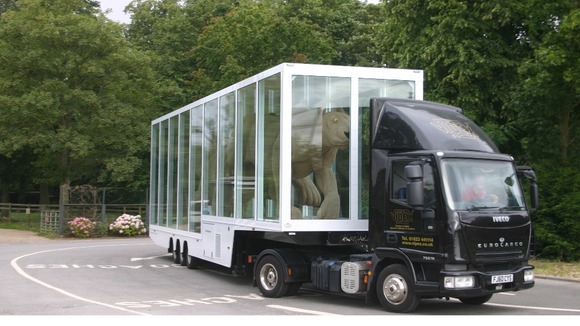 The lions also celebrate the textile heritage of the East Midlands. Shauna used 36 miles of Swaledale wool from the Derbyshire Dales. They will be on display for the next three months.