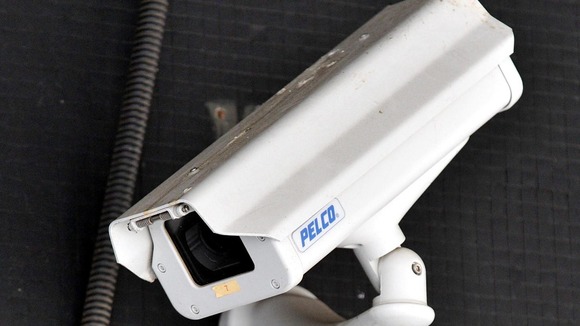 More than forty secondary schools across the region are using CCTV cameras to monitor their pupils in changing rooms or toilets.
According to a report from Big Brother Watch, over 100,000 CCTV cameras are in secondary schools and academies across England, Scotland and Wales.
The campaign group published the details following a request under the Freedom of Information Act to more than 2,000 schools.
ITV Central spoke to two of the schools about the use of CCTV cameras.
"Our CCTV is installed with the purpose of protection of students, staff and other users of the site, protection of their property and that of the school.

Our site has three pedestrian entrances and one vehicular access. Buildings can be entered via many external doors at any time during the day.

Additionally the school buildings are open long after hours for community use, in classrooms, the sports hall, the main hall and ICT classrooms.

Belvidere school has a higher than usual number of CCTV cameras.

Although not the original reason for the first installations, the expansion of CCTV use is partly due to our history as a training school, when cameras were installed in all classrooms as part of a teacher training initiative (now discontinued).

As a result of this expansion we have a camera in every teaching room, which we now retain for health & safety and security purposes.

We have a clear protocol for use of CCTV which makes it clear that a very limited number of people have access to CCTV recordings.

The protocol also makes it clear that there is no live surveillance via CCTV at any time. The CCTV recorded footage is stored for up to 19 days which allows us to investigate any issues should they arise.

Only specific incidents requiring investigation are viewed, and under no circumstances is footage viewed for any other purpose. We are aware of the Information Commissioner's Office Guidance on use of CTV and are committed to ensuring that the personal liberty of members of our community is protected.

We believe the positive benefits of being able to access this this footage are:

CCTV enables us to view recordings of people entering and leaving the site.

If a student is not in their normal lesson, we can quickly ascertain whether they have left the site.

Instances of vandalism and graffiti are very rare at Belvidere.

Behaviour in the school is good.

When the site is used by community groups after hours, there are no intruders or attempted thefts.

We have had no attempted break-ins at night or at weekends in the three years that I have been Headteacher at the school."
– Pete Johnstone, Headteacher of Belvidere School
"The Lord Silkin School is a fairly old site with a lot of blind spots and cameras were installed more than 10 years ago with the sole aim of safeguarding pupils at the school and that is the most important thing. We feel that Big Brother Watch have got their priorities wrong. Statistics relating to how many pupils per camera are completely irrelevant compared with the safety of children.

"The cameras which are in toilets are focussed purely on the wash basin areas and again are aimed at ensuring the safety of the school's pupils.

"The Lord Silkin School will be completely rebuilt as the Lakeside Learning Community as part of Telford & Wrekin Council's Building Schools for the Future programme - giving pupils a modern environment to learn in."
– Telford and Wrekin Council spokesperson