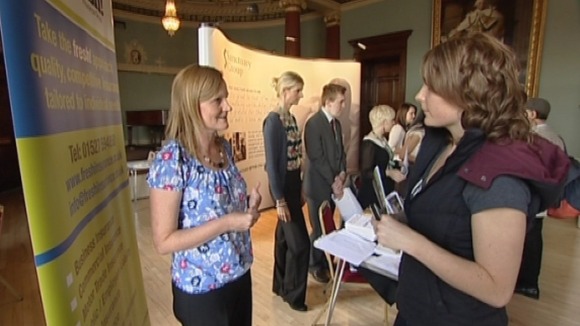 Four percent of people living in Worcestershire are currently unemployed according to new figures released today.
To combat the issue, the city council, Jobcentre Plus and the Worcestershire Local Enterprise Partnership have organised the county's biggest-ever jobs fair.
More than 500 jobs and 200 apprenticeships are on offer at the fair ranging from retail to social care, drivers to admin staff, designers to engineers and personal trainers to construction workers.
Employers like David Lloyd, Shaw Healthcare, Argos and the Territorial Army are exhibiting their vacancies.
"With more than 500 roles of all types on offer on the day there should be something of interest to every job hunter in the county."
– Sue Crow, County Council Economic Development Manager

Amanda Nightingale has been unemployed for three years and has found getting transport to potential jobs a problem.