Wet summer weather affects harvest for many Midlands farmers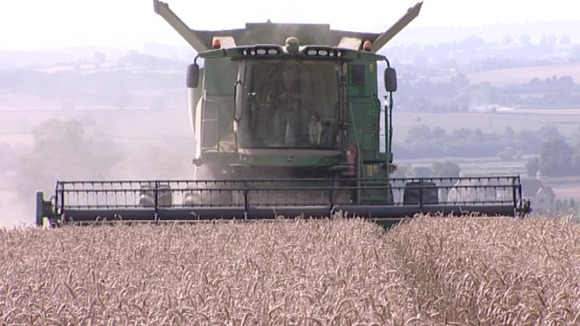 Farmers across the region are working flat out to make sure they catch up after delays in being able to harvest.
The changeable weather throughout the year has caused a range of problems meaning there's plenty of work still left to do.
It means there are fields of crops across our region waiting to be harvested, and not much time left for the regions' farmers to harvest it.
It'll probably be not as good as last year because we've not got as much yield - last year in the end because of the hot dry summer we didn't think we were going to get yield - it all came out and it was wonderful quality.

"With wet summer in general we started with fungal diseases in the wheat growth so it hasn't developed properly - got lots of shrivelled up grains and not the big fat juicy plump ones we like."
– Jim Meadows, Farmer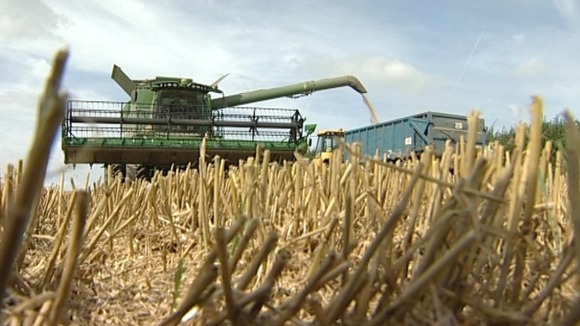 Poor weather has left many farmers unable to harvest until now - figures from the Home Grown Cereals Authority show that just over half of wheat crops have been harvested so far, when normally they'd expect up to 90% to be done by this point.
That coupled with quality concerns mean it's not been the best year.
"Farmers have been getting less than expected yields essentially the cost of production per tonne will be higher - profitability will be affected by that.

"Also they'll have less to sell on the open market than they first thought."
– Jack Watts, Home Grown Cereals Authority

The hard work for farmers will continue - getting the best out of their crops that they can. As the turnover continues hope that maybe next year the weather will be a bit more predictable.