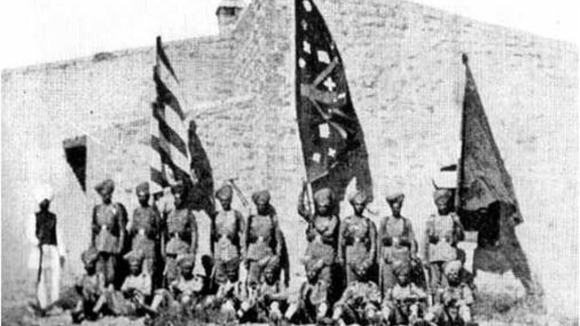 Twenty one Sikh soldiers who died in 1897 defending a small signalling post in Saragarhi, then in British India, will be remembered today by the Sikh community in Wolverhampton.
The soldiers have always been remembered for their courage and determination in defending their outpost from Afghan soldiers.
Their refusal to back down and surrender has been seen by the Sikh community as staying true to the words of the tenth Guru:
"Grant me this wish, O Sword. I may never fear to stand up for righteousness. I may not fear when I go to war. If my defeat is definitive, I may die fighting in the battlefield for the sake of righteousness".
– Sri Guru Gobind Singh Ji, the tenth Guru

The efforts of the Sikh soldiers meant that British reinforcements could secure the area.

They were awarded the Indian Order of Merit after their deaths.

An exhibition about the battle and the Sikh faith is open to the public at the Sri Guru Teg Bahadur Gurdwara in Wolverhampton