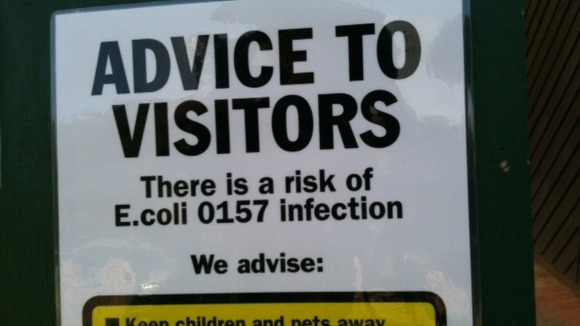 Seven patients including five children under the age of 8, have been infected with E. coli O157 in recent weeks. At least one is known to have been hospitalised.
The Health Protection Agency (HPA) is working with Birmingham City Council to investigate the outbreak at Sutton Park in Sutton Coldfield.
The HPA said the strain of the bacteria was often associated with contact with rural environments that may have been contaminated by animal faeces.
The advice being given is to wash your hands, especially after contact with animals, after going to the toilet and immediately before eating.
Cyclists and walkers are also being advised to wash their tyres, footwear and hands after visiting Sutton Park as an extra precaution.
E. coli O157 can be very serious in young children and can in some instances cause kidney failure.The council is increasing hand-washing facilities at the park and the city council and HPA are issuing leaflets and displaying posters to warn visitors of the risks and advise on preventative measures.
– Dr Roger Gajraj, HPA's West Midlands East Health Protection Unit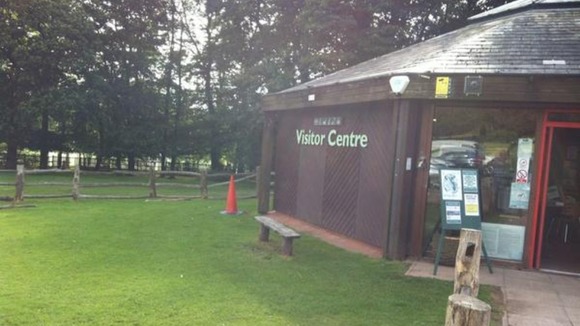 We are working closely with the HPA to control this outbreak and we have already taken a number of measures."But as the infection can be particularly serious for young children we feel it is appropriate at this stage to warn parents and families of the potential risks.
– Darren Share, Birmingham City Council's head of parks

Sutton Park, covers around 2,400 acres and is thought to attract around two million visitors annually.

Designated a National Nature Reserve, the former royal deer park is included in English Heritage's list of historic parks and gardens, and includes sites of archaeological interest.