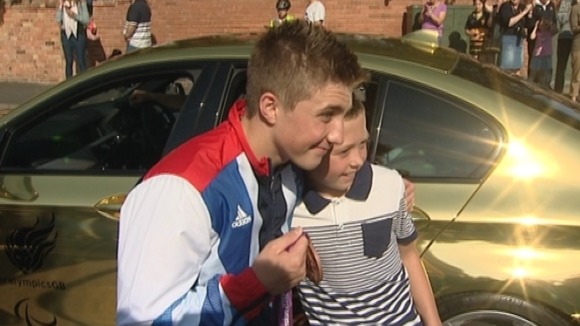 Olympic bronze medalist, Sam Oldham, received a hero's welcome back to his home town of Kegworth today.
Hundreds of people turned out to see Sam arrive in a bronze coloured car driven by local butcher, Bob Green.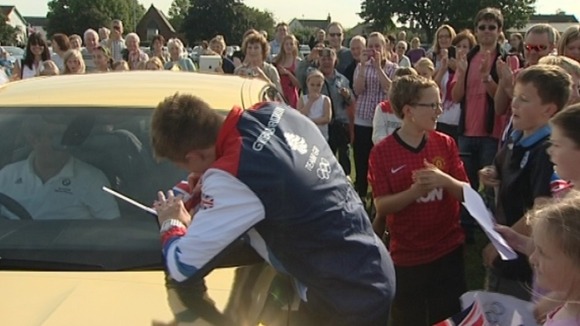 The Nottinghamshire gymnast won bronze in the men's team all-round final at this summer's Olympic games.
"The support we got from the crowd in the gymnastics arena was amazing and the whole of the British public really got behind us, but it means something that little bit extra to come to your home town. It's almost like payback for them."
– Sam Oldham