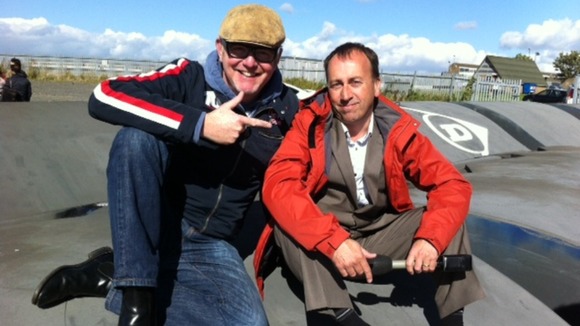 Radio DJ and TV presenter Chris Evans says buying Donington Park's famous Dunlop bridge was "a total accident".
He has also revealed his hopes to leave the structure in Leicestershire and see it rebuilt as a backdrop for future motoring and music festivals at the race circuit.
Evans bid £250 at the Goodwood Revival motorsport memorabilia auction. **
**He was hoping to get the bidding going, but turned out to be the only bidder, and 60 seconds later found himself the new owner of the 230ft structure.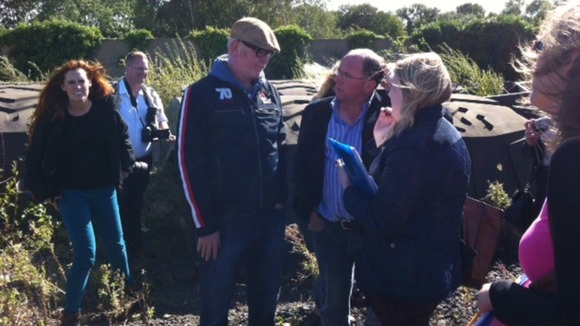 Today, he visited the racetrack to see the bridge which is in eighteen sections, after being taken down and dismantled in 2009.
"I was going to transport it in its entirety back down to Berkshire and try to erect some of it in my garden but there were calls this morning to re-erect it in Donington, and maybe put it away from the circuit on some of the land they own and form this wonderful arch and have momentous and exciting things happen underneath the bridge forever."
– Chris Evans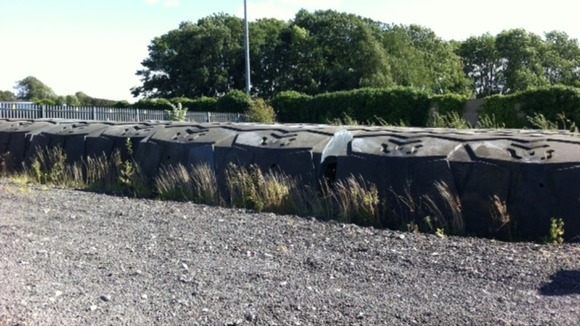 "We're going to sit down with Chris and talk about his plans and whether [the bridge] stays here, which would be great because there are a lot of people that wanted to see that happen."
– Kevin Wheatcroft, CEO of Donington Park

Other Donington Park items went under the hammer at the Goodwood Revival auction including a Pirelli clock. In total they fetched over £1500 which will go to the Hope Against Cancer charity in Leicestershire.

ITV Central's Peter Bearne's full interview with Chris Evans