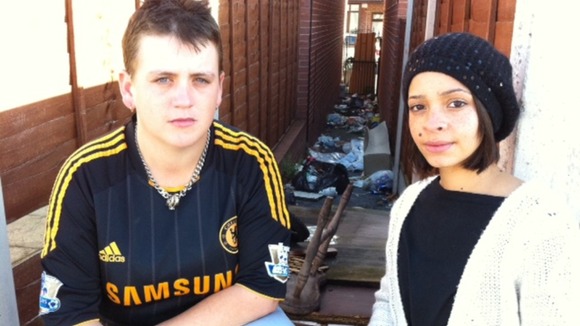 Fly-Tipping has become such a problem for some residents in Derby that they claim they are struggling to get to their homes.
Alleyways leading to properties are littered with bags of rubbish, mattresses, old toys and broken furniture, with residents comparing the conditions of the neighbourhood to 'a third world ghetto'.
People living in terraced houses affected by the rubbish say they have complained to Derby City Council about the problem, which has been ongoing for three months but the rubbish still remains.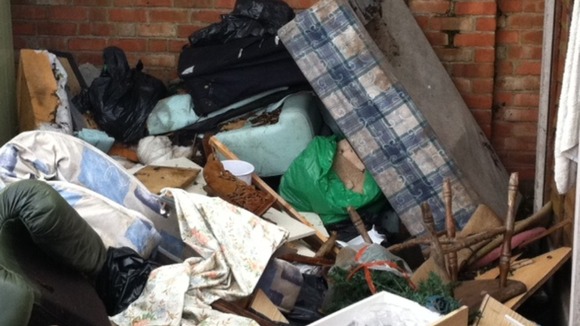 However, they say authorities cannot clear up the rubbish which they fear poses a health risk because it is on private land.
Two residents being affected are neighbours Kellie Fields and Leonie O'Connell, who live either-side of an alleyway cluttered with rubbish.
Leonie says even human excrement can be found on the walls:
"The council have told us we would have to clear the rubbish ourselves or pay for it to be moved.

"We have all sorts of mess here, dirty nappies, possibly needles.

"We have young kids, we have to be careful, it's disgusting."
– Leonie O'Connell, resident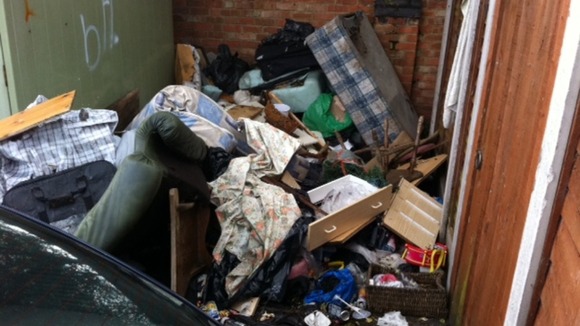 A spokesman for Derby City Council said they are restricted by the law:
"The Council's Environmental Health team was contacted about the accumulation of garden waste, builders waste, loose domestic waste and furniture items which have been deposited between Cromwell Road and Stonehill Road.

"However, the area in question is a privately owned car park the Council does not hold responsibility for cleaning and maintenance of the land.

"The Council is keen to support the community to tackle this issue and we are working on long-term solutions to prevent fly tipping occurring again. "
– Councillor Hardyal Dhindsa, Cabinet Member for Planning, Environment and Public Protection.