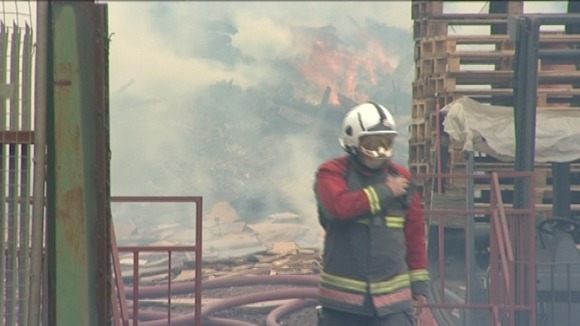 Fire crews have spent a fourth night tackling a blaze at a woodyard in Stanton-by-Dale in Derbyshire.
The fire started on Saturday night (15th September).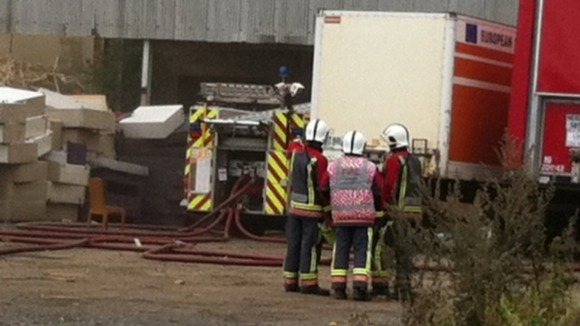 Crews from Derbyshire Fire and Rescue Service have been using JCB's to move unaffected wood in an attempt to reduce the spread of the fire as well as continuing to dampen the burning wood.
"We are constantly making tactical assessments of the fire and are working with all the relevant authorities to ensure the safety of the local community and the environment."
– Bryan Bennett, Area Manager

Smoke is still being generated by the fire. It consists of a mixture of gases, liquid droplets and solid particles.

The fire service is continuing to warn local residents to keep windows and doors shut and to reduce the time they spend outside.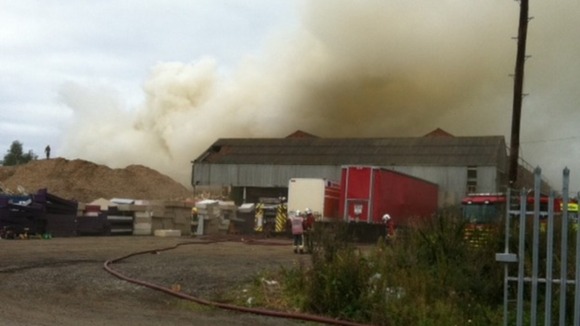 Environment Agency staff worked to save fish in nearby Erewash Canal as water being used to tackle the fire was running in and reducing oxygen levels.
Agency staff have now reintroduced oxygen into the canal.
"We have been using oxyjets to increase oxygen levels in the canal. We currently have six oxyjets operating along a 2.5km stretch of the canal, which will continue until oxygen levels have improved.
– Lee Whitehouse, Environment Agency

Lows Lane, Stanton-by-Dale continues to be closed with diversions in place.