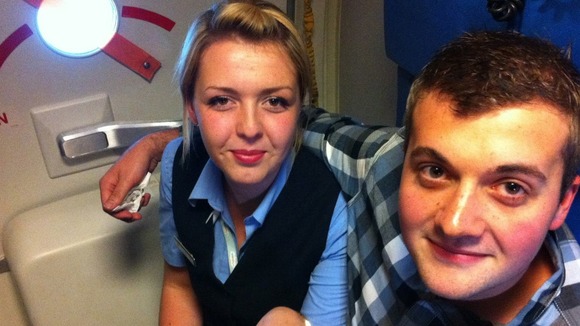 An air hostess who took-off from Birmingham Airport as a girl with a boyfriend, landed in Barcelona as a bride to be.
Lucinda Taylor, who is 21 and from Birmingham, was working on the last BMI Baby flight when her boyfriend, who she didn't know was on the flight, surprised her by proposing.
Kieran Pallett, who is 20, sneaked onto his girlfriend's flight in a disguise so Lucinda didn't recognise him.
"The other crew member told everyone that there was going to be a special announcement for someone on board. Then I sneaked up behind Lucinda and took her by both hands, she didn't recognise me at first!"
– Kieran Pallett

When they were 35,000 feet above France, 30 minutes into the flight, another cabin crew member made an announcement for the bride to be, in front of 129 passengers.
"I was completely in shock, I started crying. I think some of the passengers might have clicked what was going on, but they all started cheering and clapping - everyone loved it."
– Lucinda Taylor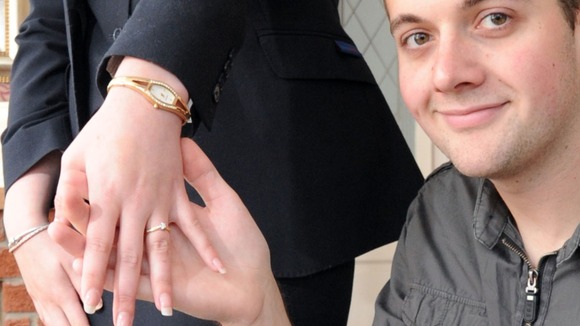 Kieran had organised the surprise with Lucinda's cabin manager, who had made sure Kieran was kept out of Lucinda's sight until the big reveal.
The couple only met in April of this year but are now who are planning their wedding for 2014.