Iron Maiden to headline Donington Park's Download Festival 2013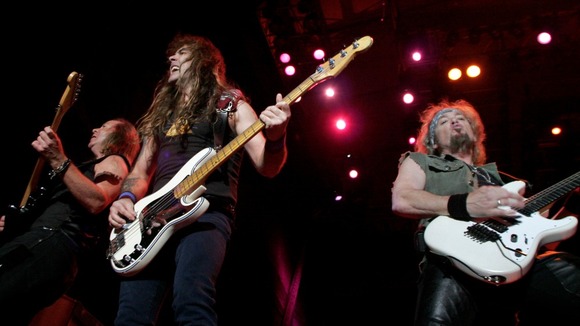 Heavy metal group Iron Maiden will headline Download Festival on Saturday 15 June 2013.
It is the fifth time the British rock pioneers are topping the bill at Donington Park, this time bringing their "Maiden England" tour on their 25th anniversary of their first headline performance at the festival.
We're absolutely over the moon to be headlining Donington again. The idea of returning exactly 25 years later with a show inspired by that same 1988 "Seventh Son" Tour, was too good an opportunity to be missed! And, thanks to modern technology, we've been able to update and improve on the original production.

We will be bringing a huge new lightshow, stage set, various incarnations of Eddie, plenty of pyro and all kinds of other exciting stuff for the fans. And of course treating the fans to lots of their favourite songs from that period!

We've had many great times at Donington and there is always a wonderful mix of bands and a really wild crowd who love their metal, all of which makes for a memorable show and fantastic party atmosphere!"
– Frontman Bruce Dickinson

Iron Maiden recently completed the hugely successful North American leg of their tour, with a set list and production based largely on the band's live concert video filmed in Birmingham during the "Seventh Son of a Seventh Son" tour in 1988.