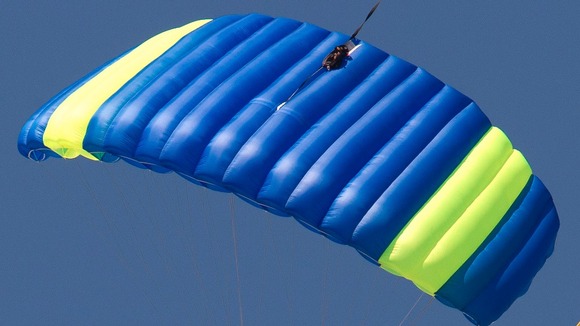 A man has died and another is in a serious condition after they collided while skydiving in Peterborough.
It's believed the two men collided during a parachute jump at Sibson airfield yesterday afternoon (22 September).
The man who died was in his early 50s, and the other man, in his 20s, suffered spinal and leg injuries and was taken to Addenbrooke's Hospital in Cambridge.
The East of England Ambulance Service NHS Trust (EEAST) sent two ambulances to Sibson at about 3.30pm.
The Magpas air ambulance also attended.
"All emergency crews worked very hard together to try to save the life of one of the men involved but despite the best efforts of crews he was sadly pronounced dead at the scene.

"Our sincerest condolences go out to his family and loved ones. We wish the second casualty all the best for a good recovery."
– East of England Ambulance Service spokesperson

Insp Kate Scott of Cambridgeshire police said officers arrived at the scene at about 4pm and the investigation had been handed over to the British Parachute Association.