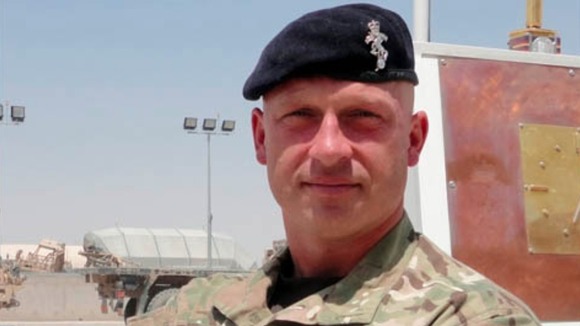 A serviceman from Nuneaton who died in Afghanistan on Friday (21 September) has been named as Sergeant Jonathan Eric Kups of the Royal Electrical and Mechanical Engineers (Reme).
The 38-year-old father of three was an electronics technician and has been described by his commanding officer as "a man of real substance".
"Without delay he made an immediate impact within his Company, developing and training his soldiers and ensuring that they were all fully competent and able to deliver essential electronics support in Afghanistan and back in the UK; his clear and dynamic leadership guaranteed success.

"His loss will be felt across the entire Battalion and our thoughts are with his family at this most difficult time."
– Lieutenant Colonel Mark Smyth, Commanding Officer, 104 Force Support Battalion REME

The MoD said on Friday that the death of Sergeant Kups was not thought to be the result of hostile action, though an investigation into the circumstances was continuing.
"Jonathan was a wonderful husband and loving father to three children. He was a loyal man with a wide circle of friends, a devoted son, son-in-law, grandson and brother."
– The family of Sergeant Kups

His children said:
"You're the best Dad; always in our hearts – our hero."
– Sergeant Kups' children

His wife added:
"I love you now, forever and always and evermore."
– Sergeant Kups' wife

Sergeant Kups was one of two service personnel to die on Friday.

The MoD also announced on Friday the death of a soldier from 28 Engineer Regiment, attached to 21 Engineer Regiment at Forward Operating Base Shawqat, Helmand province.

The soldier was involved in a shooting incident at a forward operating base in the district of Nad-e Ali, the MoD said. A full investigation is continuing.
"I was saddened to hear of the death of Sergeant Kups. I understand that he was an extremely experienced soldier who always took great care and time to help develop and support all those around him. My thoughts are with his family at this difficult time."
– Defence Secretary Philip Hammond