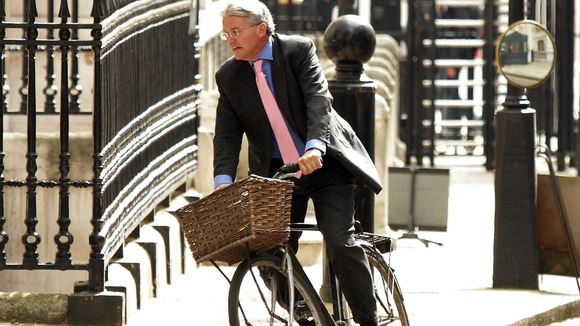 Full police logs have been published in the Daily Telegraph claiming the MP for Sutton Coldfield, Andrew Mitchell, did call police officers "plebs". Last week a confrontation took place at Downing Street, after officers refused to let the MP cycle out of the main gates.
A 442-word account of the incident records Mr Mitchell repeatedly refusing to comply with police requests and then swearing at officers. The Chief Whip has apologised for not treating the police with respect but denies using the words he is reported as saying. In his apology yesterday he blamed his behaviour on "a long and extremely frustrating day".
In the police log the officer says to Mr Mitchell:
I explained to Mr Mitchell that the policy was to use the side pedestrian gates and that I was happy to open those for him, but that no officer present would be opening the main gates as this was the policy we were directed to follow."
– Police log

Mr Mitchell allegedly replies using swear words and the word "plebs" before saying "you haven't heard the last of this"

The Telegraph's publication will place further pressure on Mr Mitchell. David Cameron's official spokesperson has said the Prime Minister believes that the MP had done the right thing in apologising, and thinks a line should now be drawn under the affair. Labour has called for an inquiry, while Deputy Prime Minister Nick Clegg said it was right that Mr Mitchell should explain "fully and in detail" what happened.

Police officers from across the Midlands have condemned the MP's behaviour. Ian Edwards is the chairman of the West Midlands Police Federation: