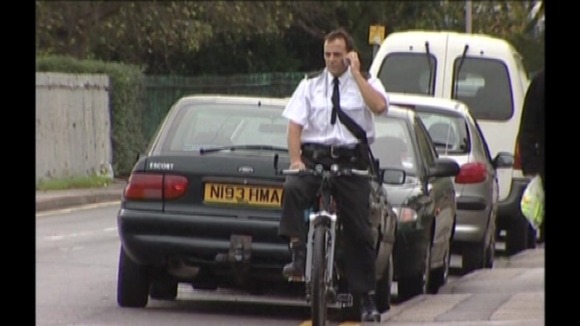 Cyclists across Nottingham are being invited to attend cycle safety 'hubs' across the city to claim free high-visibility 'Think Bike' back packs.
Over 1,000 road safety advice packs will be on offer to cyclists at stations on well-known commuter routes.
Last November, PC Diederik Coetzee was left with serious injuries when he was struck by a car whilst cycling towards Blidworth. His family have shown their support for the initiative.
Road safety has always been drilled into us by our father. Cyclists need to be aware of safety precautions, such as wearing high-visibility clothing and a helmet and using lights, especially as the dark British evenings approach.
– Lauren and Rachel Coetzee

The free cycle packs, which include a high-visibility rucksack and jacket, a multi-tool, bike lock and lights will be available to cyclists at the following locations:

Tuesday 25th September - 7:30am to 9am at the junction of Derby Road and Lenton Boulevard

Wednesday 26th September 2012 - 7:30am to 9am at Dunkirk Island

Wednesday 3rd October 2012 - 7:30am to 9am at the Riverside Way Toll Bridge

Thursday 4th October - 7:30am to 9am in Queen's Bridge Road, opposite Nottingham Train Station