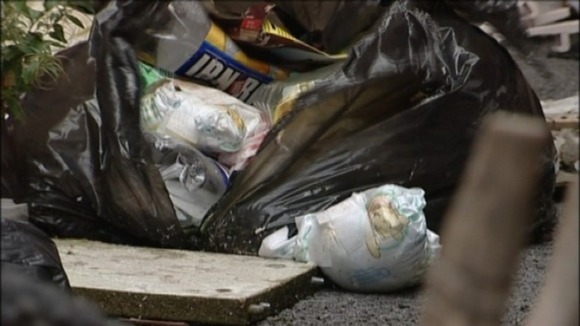 Every weekend, around 5 tonnes of litter is removed from the streets around Derby City Centre; much of it generated by people pouring out of pubs and nightclubs on Fridays and Saturdays.
But on the morning of 27th October, shoppers are likely to get a shock. Not one scrap of rubbish will be removed by the unseen team of early -morning council litter-pickers.
The streets are likely to resemble a dumping ground.
Local Labour Councillor Ranjit Banwait is responsible for the controversial idea. He told ITV News:
"This is a radical shock tactic which means suspending our regular litter collection for one weekend. We hope this will demonstrate the amount of litter that is generated in the city centre and, therefore, highlight just how much litter is dealt with by the street cleansing team."
– Ranjit Banwait, Labour Councillor

He insists that it is not a political stunt by the city's Labour administration.

t costs around £500,000 every year to clean Derby City Centre's streets, and Cllr Banwait claims that it equates to the amount needed to run some of the city's children's centres.

He said people needed to realise that there is a straight choice; "do we carry on picking up people's litter, or do we keep funding children's centres in Derby?"Litter picking services will be suspended on the afternoon of Friday 26th October, and will not resume until the evening of Sunday 28th October.