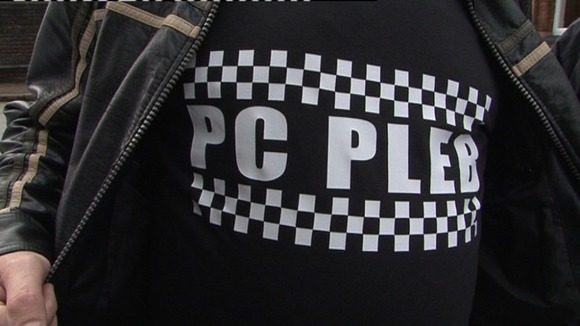 Police officers wearing T-shirts emblazoned with the slogan "PC Pleb and Proud" gathered outside Andrew Mitchell's constituency office today, calling for the resignation of the Sutton Coldfield MP.
"I think Andrew Mitchell must resign, it's taken too long now for the truth to come out, if he continues to refuse to resign, David Cameron must sack him, he must stop dithering and sack this man"
– Ken Mackaill, Chair of West Mercia Police Federation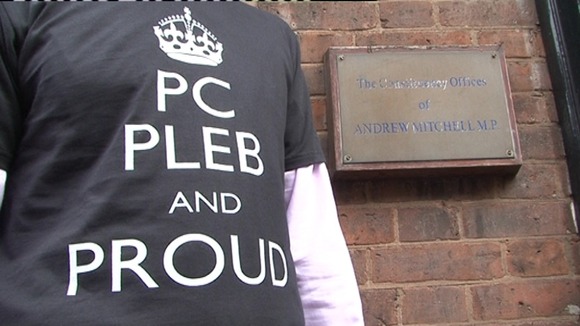 Officers from three federation branches - West Midlands, West Mercia and Warwickshire - brought forward the launch of a poster campaign against police funding cuts after Mr Mitchell was accused of calling Downing Street police officers "plebs" in a rant last week.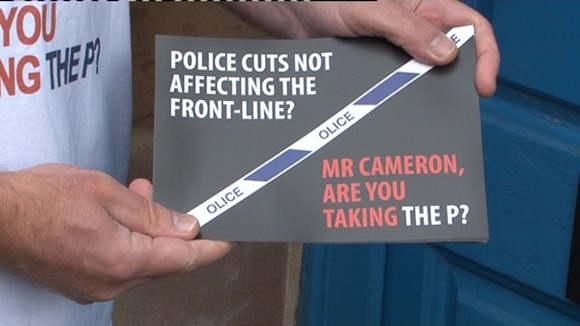 Representing police officers from across the region, Simon Payne, the Chair of Warwickshire Police Federation called for clarification of what Mr Mitchell actually said:
I think his apology has been somewhat lame - he needs to come out and say exactly what he did say, apologise and then we can all move on. Instead he's telling us what he didn't say, in coded language, that no-one really understands.
– Simon Payne, Chair of Warwickshire Police Federation