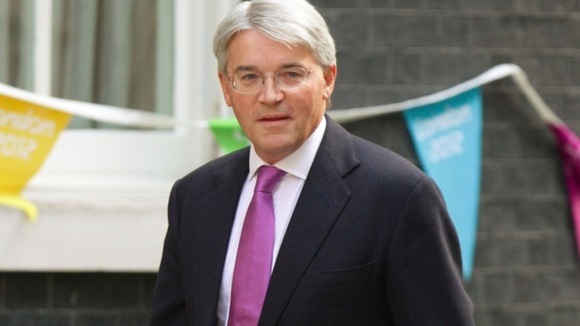 Today police will be launching a "hard-hitting advertising campaign" outside the office of Andrew Mitchell, MP for Sutton Coldfield, after he allegedly abused Downing Street police officers.
West Mercia, West Midlands and Warwickshire police are joining forces to represent thousands of officers across the Midlands region to campaign against cuts to policing as well as the matter of Andrew Mitchell allegedly calling police officers 'plebs'.
Thousands of leaflets will be handed out to the public as well as advertising the campaign on billboards in the run-up to the Conservative Party Conference being held in Birmingham from Sunday 7 October.
The chairman of North Yorkshire Police Federation has released a statement in support of Midlands colleagues:
"We feel the Prime Minister has failed to get to the bottom of this matter."

"It cannot be right that Mr Mitchell can deny making the comments attributed to him, contrary to the police officer's notes, and yet not come out and say what he did say.

"If he did call police officers' 'plebs', and we have no reason to doubt the integrity of theofficers involved, it's just another sign of the disrespect the Conservatives, the once heralded party of law and order, show to the police service."
– Mark Botham, chairman of North Yorkshire Police Federation

Andrew Mitchell, the MP for Sutton Coldfield, has denied calling a police officer a "pleb" during an altercation in Downing Street.

Mr Mitchell reiterated his apology after not showing the police "the amount of respect I should have done" during the confrontation last week.

But asked if he called the officer a "pleb", he said: "I want to make it absolutely clear that I did not use the words attributed to me."

Questioned by reporters as he arrived for work in Whitehall, Mr Mitchell refused to be drawn on what he actually said to the officer.

"I have apologised to the police, I have apologised to the police officer involved on the gate and he's accepted my apology and I hope very much that we can draw a line under it there," he said.

Chairman Botham also stressed that the campaign is also about the Government cuts to policing.

A YouGov poll earlier this month revealed that seven out of ten people felt the cuts were affecting front-line services and 76% of people felt the public were at greater risk because of them.
"But it's not just about that disrespect, it's also about the Government's cuts to policing. We accept that policing needs to take its share of the cuts. But we are facing 20 per cent cuts while education budgets are only being reduced by eight per centand defence by seven per cent. Meanwhile overseas aid is being increased by astaggering 34%.

"Ministers are going too far and too fast with the police cuts and our ability to provide effective front-line services is being affected given that our numbers are being reduced by 16,000."
– Mark Botham, chairman of North Yorkshire Police Federation

The Chairman went on to say they want the Government to listen to the police, while say understand some cuts need to happen, the current planned cuts need to be halted "before it's too late and the British police service, which is the envy of the world, is destroyed."

For more on the Andrew Mitchell story click here.