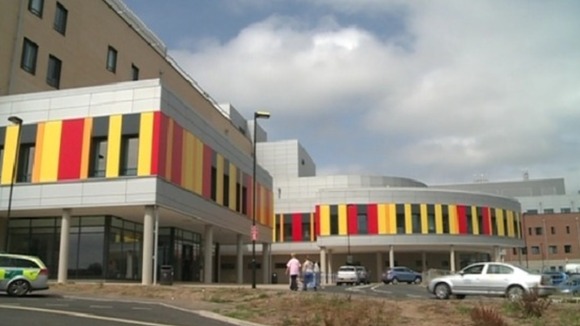 Two babies have died as a result of a rare infection at a Neonatal Intensive Care Unit at the University Hospital of North Staffordshire in Stoke-on-Trent.
A spokesperson for the hospital said the premature infants, who were both born before 28 weeks, died in July.
Post-mortem examinations found they died after contracting the Serratia Marcescens infection which is harmful to babies which are born prematurely.
The Chief Executive of the University of North Staffordshire NHS Trust said:
"Sadly two babies who died, both born before 28 weeks, had this uncommon infection, and postmortems confirmed Serratia Marcescens as the cause of death.

"The families of the two babies were informed at the time of this infection.

"The Trust would like to offer its sincere condolences to those families who have lost a baby."
– Julia Bridgewater, Trust Chief Executive

The unit was closed at the time for a deep clean to rid it of traces of the bacteria. The hospital say there were no further cases of infection or of babies carrying the organism since the initial cases were first identified in July.

A spokesperson for the hospital said:
"As a precaution the Trust temporarily closed NICU to new admissions and the five other babies who were carrying the organism, but were not unwell, were isolated.

"One of those five babies continues to be treated on the unit for other conditions and will remain here at University Hospital in isolation until he/she is well enough to go home."
– Jeorge Orendi, Consultant Microbiologist, University Hospital of North Staffordshire

The hospital said the Health protection Agency confirmed an outbreak at the hospital at the time and have since been carrying out weekly screenings on the Neonatal intensive care unit.

The trust is also reassuring parents of patients who've been treated at the unit not to worry.
"All the families with babies on the Neonatal Intensive Care Unit at the time that the infection was identified were kept fully informed."

"Parents of babies which have already been discharged have no need to worry."
– Jeorge Orendi, Consultant Microbiologist, University Hospital of North Staffordshire