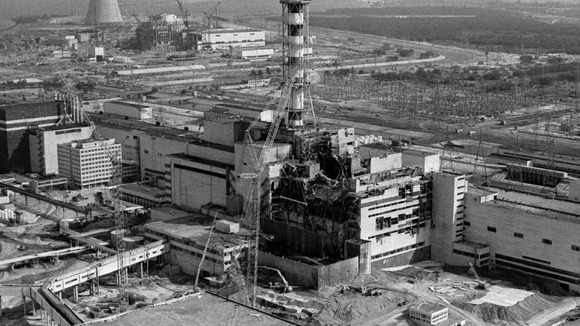 Visits to the Midlands by children from Belarus may come under threat if new government proposals to charge for their travel visas go ahead.
The Friends of Chernobyl's Children Charity raises money to bring hundreds of children from the country, which is still badly affected by the effects of the nuclear disaster in 1986.
They stay with host families for a one month break every year, allowing respite from the poverty and difficult conditions they face at home.
During their stays, they are also provided with dental and optical check ups.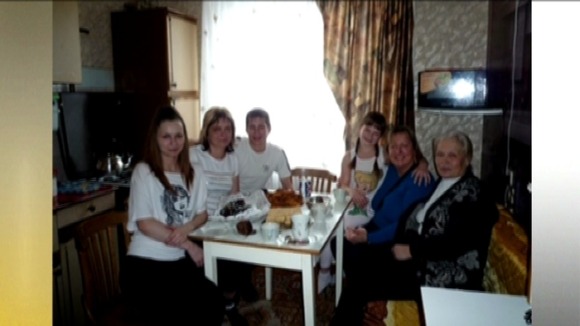 Until now, the cost of the children's visas for their trips to the UK have been funded by the Government. From March 2013 that funding is being withdrawn.
Chernobyl Children's charities say the added cost of £86 per child will make it impossible to bring the same number of children to the UK each year.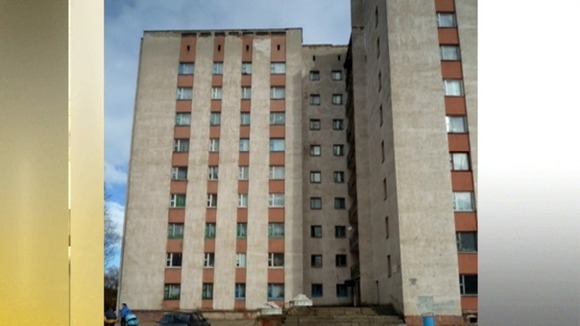 Sue Platts from Broughton Astley in Leicestershire is involved in the running of the West Leicestershire branch of the charity, and has also been a family host for many years.
She says the introduction of a visa charge will be "devastating".
An e-petition has now been setting up asking the Government to rethink their plan to charge for visas.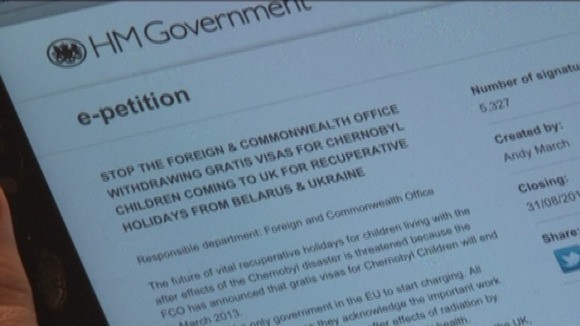 Rachel Taylor from Markfield in Leicestershire has been a host to 11 year old Roma from Belarus. She is angry over the introduction of a visa charge.
The Foreign Office issued this statement:
"The Government has supported the gratis visa project for the Chernobyl Children Charities for more than 16 years, helping thousands of children per year to travel to the UK for respite care. The many charities involved have done a fantastic job organising the trips over the years.

"In recent years we have had to make some very difficult spending decisions. Ministers decided in 2010 that the FCO-funded gratis visa scheme would unfortunately end on 31 March 2013.

"We informed the charities of our decision in November 2010. Our intention was to allow them plenty of time to seek alternative sources of funding. We have offered to work with them to do this.

"The charities will continue to have access to visas under a Memorandum of Understanding agreed with UKBA. This ensures the proper safeguards are in place but also provides a facilitated service for the charities."
– Foreign Office spokesperson