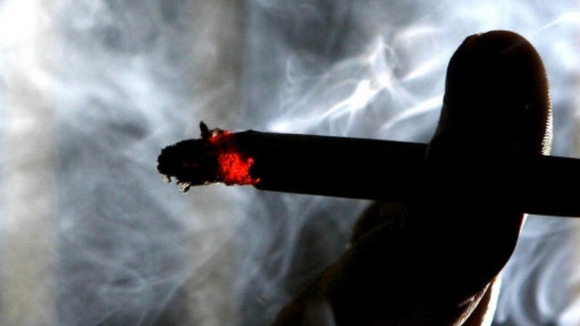 Smokers in the Midlands are being encouraged to give up the cigarettes for the whole of October. It's part of a national campaign called "Stoptober" - the first ever mass quit attempt by the Department of Health.
More than one in five people smokes in Nottinghamshire.
Research shows smokers who give up for 28 days are five times more likely to quit for good, and seven out of ten smokers want to kick the habit.
NHS Nottinghamshire and Nottinghamshire County Council will support people who take up the challenge using social media and networks.
There will be regular tweets with advice (#quittertwitter), daily motivational texts and even messages of support from celebrities.
People who have pledged to quit will also write blogs to update other smokers on how they are doing.
Nottinghamshire county cricketer Jake Ball is backing the Stoptober challenge.
This is a really worthwhile campaign and I hope it helps local smokers to kick the habit, particularly parents who smoke in front of their children.
– Jake Ball, cricketer

Stoptober 2012 begins on Monday 1 October and runs for 28 days. Smokers can take up the challenge by visiting the council website.
By getting existing smokers to share their advice, concerns, highs and lows when they try to quit, we hope that other smokers will feel that they're not alone and be encouraged to take up the challenge.
– John Tomlinson, Deputy Director of Public Health at NHS Nottinghamshire