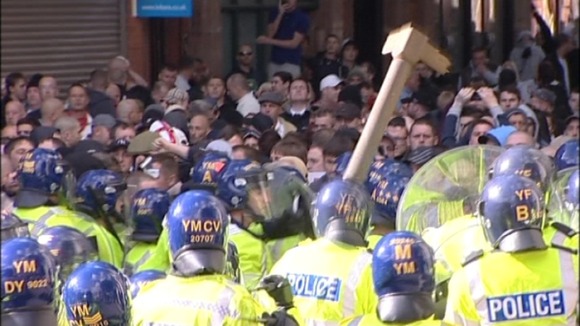 Members of the English Defence League are holding a protest on Leicester Street in Walsall today.
Opponents of the group are holding a counter protest a short distance away in Gallery Square.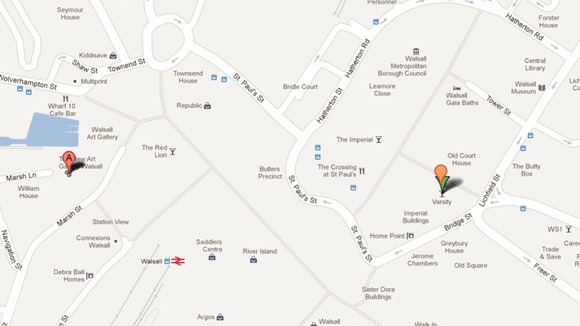 On their website, the EDL state they have chosen Walsall for their latest gathering because they claim Muslim residents are not "integrated" and are being "manipulated to disengage from civil society". They claim their protest will stem the spread of extremism.
Unite Against Fascism and We Are Walsall are organising the counter protest half a mile away. They state:
"The EDL has staged provocative demonstrations in towns and cities around the country, attempting to stir up anti-Muslim racism and hatred."
– Unite Against Fascism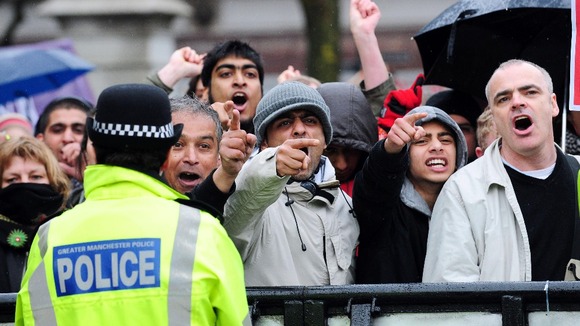 Walsall Labour Party are backing the counter protest. Councillors have praised local groups for coming together in support of a peaceful demonstration of unity. Councillors have urged local landlords to close for the day as previous EDL demonstrations have escalated once alcohol has become involved.
There will be a heavy police presence in the town during the day. West Midlands Police say:
"As on previous occasions, the police have no power to ban a static protest. In fact the right to protest peacefully is a sign of a healthy democracy and West Midlands Police has a positive duty to facilitate that right."
– West Midlands Police

Although the police do say they do not welcome this protest, as they know that it will cause anxiety amongst many local people, and they believe their resources could be better used to tackle crime. They say people should not allow the event to undermine the town's reputation as a harmonious place where many different cultures live happily alongside each other.
"Officers will be deployed throughout the town to provide a visible reassurance to retailers, shoppers, and all those visiting Walsall"
– West Midlands Police