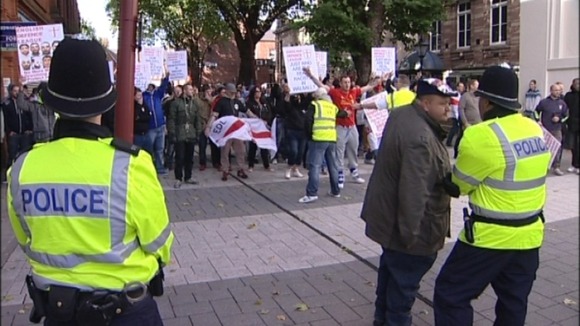 Police say around 1,000 people were at the demonstrations in Walsall yesterday by the English Defence League and its opposition groups.
Supporters of the EDL held a protest in Leicester street where bricks, bottles and planks of wood were thrown at riot police.
A counter demonstration with around 500 supporters was held in Gallery Square.
Following yesterday's EDL protest in Walsall, the organisers of the counter protest 'We are Walsall' have said their message of unity in the community was successfully communicated.
The group handed out purple balloons to people in Walsall town centre to spread their message of celebrating diversity, a group spokesman said:
"In an extraordinary partnership between all facets of the town's political, faith and cultural community backed by a strong and sensitive police presence the town expressed the frustration felt by so many in a time of financial cuts, national and international concerns about social cohesion and a lack of respect for difference in our society."
– We are Walsall spokesperson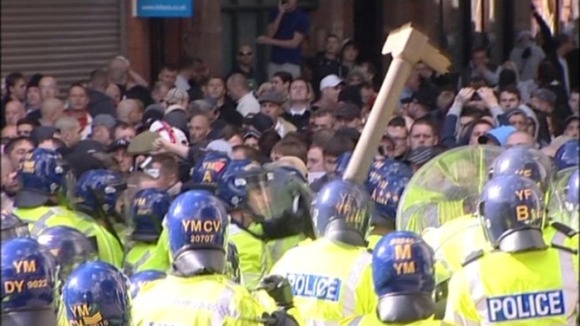 For more on this story click here