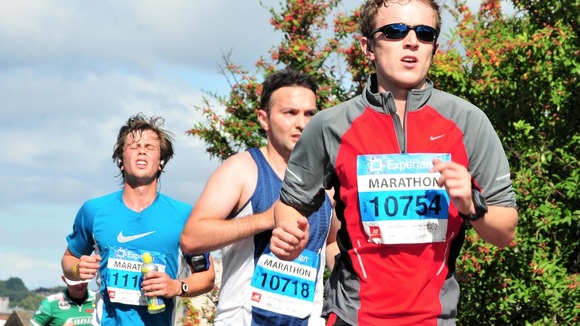 There's a new course for runners to tackle in this year's Nottingham Half Marathon. At the start, it takes in the surroundings of the city's university, along University Boulevard, around Highfields Lake, and through the Trent building courtyard.
Runners will get a view of the castle, the Trent Bridge cricket ground and the Nottingham Forest Football Club as they continue the route, before finishing the final 400m along the new flood defence cycle track.
For smaller legs there is a mini marathon run over 2.5 kilometres.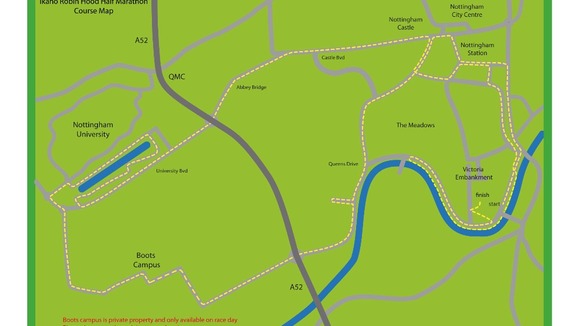 One Nottingham runner is Stephen Shepherd, a veteran who is both blind and in recovery from a kidney transplant. He is running for the first time, in aid of Blind Veterans UK, the national charity for blind ex-servicemen and women. He will run linked by a strap to his trainer.
"I had to have a kidney transplant, and was told once I was going through my recovery that the best thing for me to do would be to get fit again. I had been seriously ill, and being given a new kidney was the gift of life. I remember one of the first people I met at Blind Veterans UK told me that the charity's philosophy is that there is no such word as can't, which I found so positive. "
– Stephen Shepherd, Half-Marathon Runner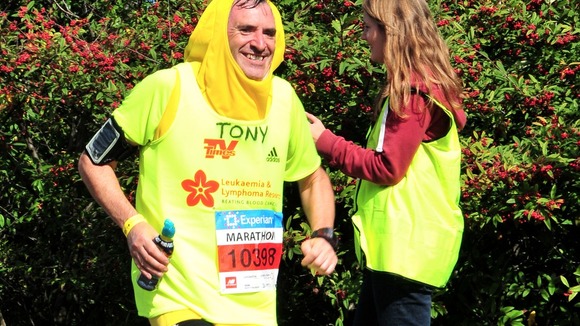 For those putting the last minute touches to their training regime, race organisers say fuel up on carbohydrates, and then snack two to three hours before a run on bananas, cereal or toast.