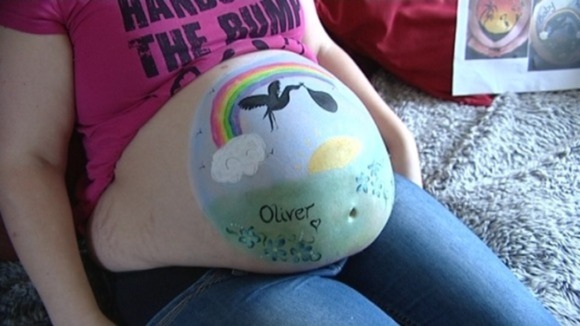 It is the latest craze for mums-to-be sweeping the Midlands, 'bump art' is rapidly growing in popularity where pregnant women celebrate their bodies by having their bumps painted.
One artist who is used to painting children's faces has taken up the trend and says people either love it or hate it: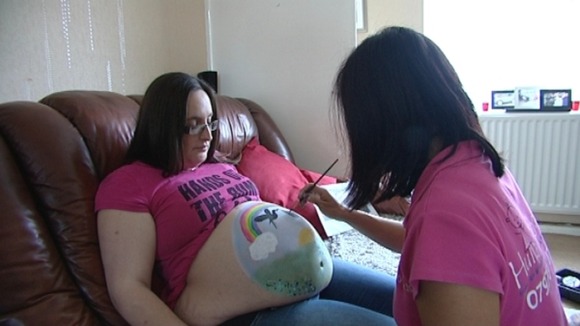 I am a face-painter for children and somebody asked me whether I'd ever painted adult bodies, so I looked into it on the internet and saw this novel idea [bump art]. People either love it or they hate it but I always say it's just like Marmite. Some people don't like or are comfortable getting their bellies out in public and around the families, they feel a bit awkward doing it, but it's a nice idea."
– Sharon Burrows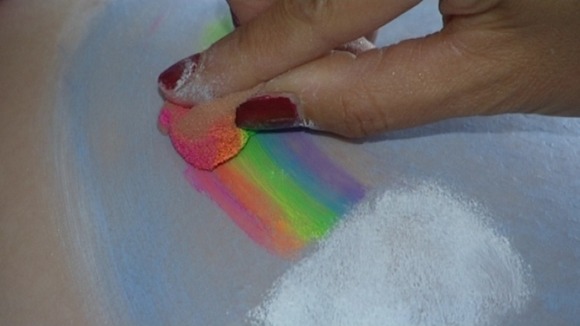 Sharon Burrows has been painting baby bumps for a year, it is a trend that has come to the UK from the United States and is taking off at a fast pace here in the Midlands.
She has been asked to paint things from children's cartoon character Sponge Bob Square Pants through to dolphins and rainbows.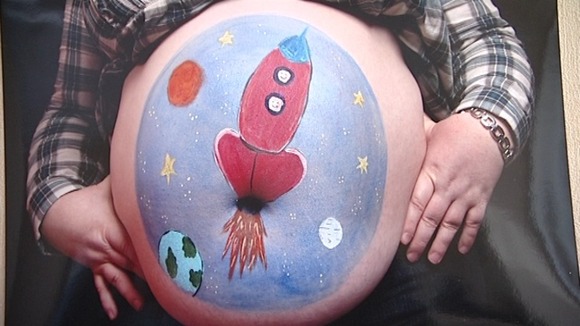 Pregnant Annabelle Jones from Newcastle-under-Lyme says having her bump painted is very relaxing:
It's very chilled, I feel really chilled out and it's nice to do something so the baby can look at it when he or she is older, it was never around before, I had my other babies eight years ago."
– Annabelle Jones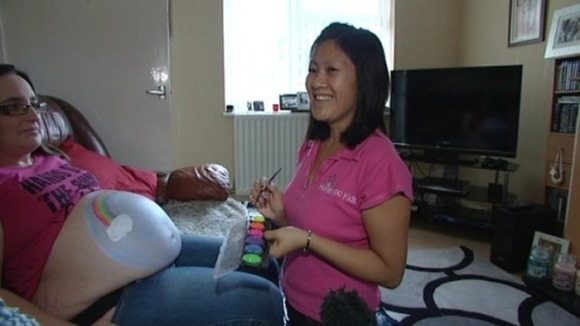 Once the bump is painted a photo is taken so the mum-to-be can have a permanent memento.
Annabelle was quick to point out an advantage to having her bump painted:
You can't see my stretch marks now so that's even better, but it's beautiful definitely a perfect keep-sake"
– Annabelle Jones