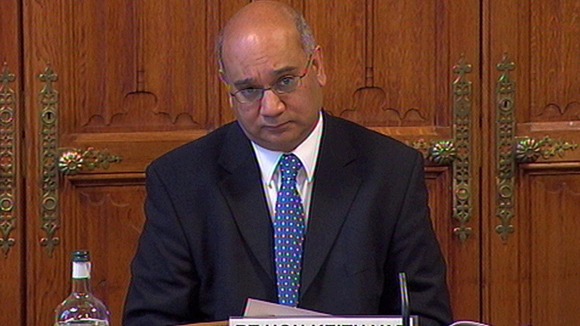 Labour MP for Leicester East Keith Vaz could face a parliamentary investigation over reports of mystery payments into his bank account.
Mr Vaz is denying he has questions to answer following newspaper reports of Scotland Yard finding funds of almost £500,000 ten years ago it believed to be of a 'suspicious nature'during an inquiry.
The Labour MP who is also Chairman of the Home Affairs Select Committee said the payments into his bank were "not suspicious in any way" and said he was relaxed about Tory calls for an inquiry into claims about his finances.
He has not faced any criminal charges over the money, which was deposited between 1997 and 2001.
Mr Vaz was quizzed over the report when he appeared at a Labour Party conference event in Manchester where he said the sums related to property sales and were entirely legitimate.
Tory MP Andrew Bridgen has called for the documents to be passed to the Parliamentary Commissioner for Standards John Lyon.
When asked about the calls for an inquiry, Keith Vaz told the Press Association: "I am not worried. I always look forward to Mr Bridgen's letters."
In a statement on his website, the MP said he had been contacted by the Daily Telegraph about an investigation "which may or may not have occurred 10 years ago" but had not been shown the documents.
"These matters relate to two Parliamentary inquiries which began in 1999 and concluded in 2003. My finances were discussed by every newspaper in the country for a period of three years and were the subject of extensive examination. I have had no outside interests.

"The Telegraph claim that the unnamed police officer states that the payments into my account were suspicious. They were not suspicious in any way.

"They relate to the sale of a family home in London, the purchase of a new family home and a drawdown of equity from my bank. When you sell a house and you buy a new house it is normal practice for the money to be paid into your account and the money then paid out."
– Keith Vaz MP