Extending Nottingham's tram network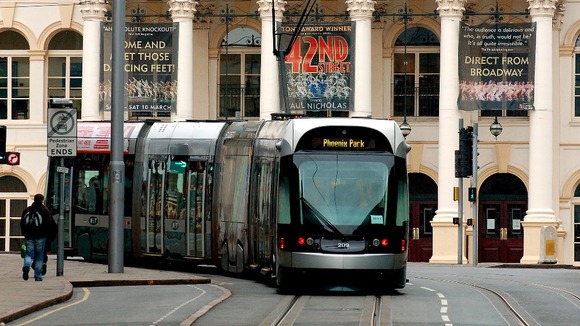 Major work will begin today to extend Nottingham's tram network to Clifton. The work will begin on Ruddington Lane and will involve lowering part of the road. A section of it will be closed for six months from today.
The extension of the tram system is part of a multi million pound Private Finance Initiative to add tram routes out to Wilford, and Clifton with another to the Beeston and Chilwell in the south west. It's expected to be completed by late 2014
We recognise that this is a widely used route and remain committed to ensuring disruption is kept to a minimum, and that's why we are working with Trent Barton to provide a free replacement shuttle service.**

While the works may cause some short-term inconvenience, in the longer term, the people of Wilford and Compton Acres will benefit from a fast, reliable and convenient tram service - with journeys into the city centre expected to take just 15 minutes from the Ruddington Lane tram stop."

**
– Councillor Jane Urquhart, Nottingham City Council

The council say the tram extension will encourage people to use public transport reducing congestion as well as bring investment and jobs.