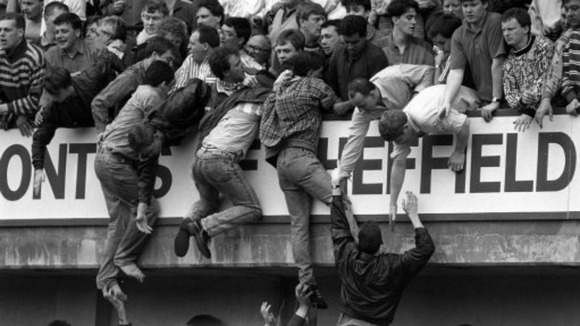 The police force criticised over the Hillsborough disaster in 1989 claimed Nottingham Forest fans were urinating on police officers as they attempted to help the injured.
96 Liverpool fans were crushed to death at the FA Cup semi-final against Forest in April 1989.
Until now only police allegations against Liverpool fans had so far been made public. Last month claims that drunken Liverpool fans abused police officers were found to be lies by an independent panel.
The focus had remained on the Liverpool fans. But out of the thousands of pages of documents published by the independent panel, it now emerges that police were making similar claims about the behaviour of Nottingham Forest fans, on the other side of Hillsborough Stadium.
At 3.05pm we were called to attend at the football ground. We attended at the Penistone Road end and parked up the van. We entered the ground at the large entrance adjacent to gates number 77-88 and we were held a few minutes as a reserve in the area between the North Stand and the Spion Kop. At this time a large number of officers were in this area. I saw at this time that fans in the Spion Kop were urinating on officers from above.
– Police Constable's statement S2768

There is now no way of knowing whether or not Forest fans did abuse police in this way. But similar claims against Liverpool fans were completely rejected by the independent panel.