Nottingham Panthers vs Coventry Blaze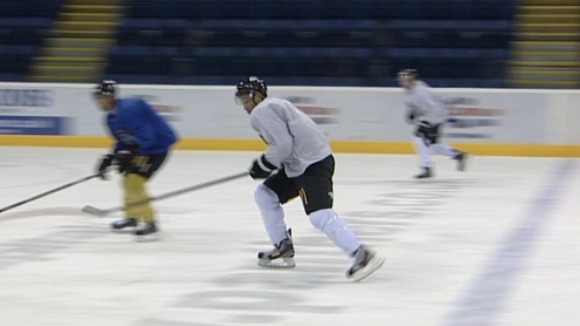 Coventry Blaze will be heading to Nottingham tonight. Not for the Goose Fair, but to take on the Nottingham Panthers in a friday night derby match.
For the Panthers, Guy Lepine is back in the line-up. But even more exciting is the debut of Anthony Stewart, who's been shipped in from the NHL on a short-term deal.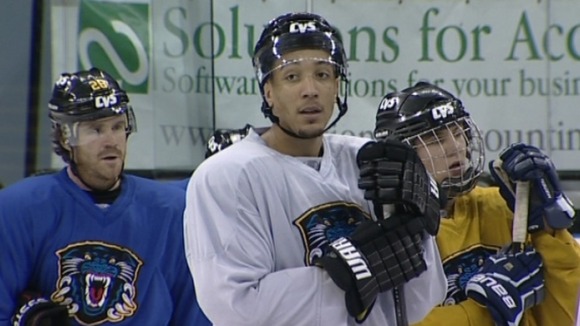 Stewart says he's delighted to join the Panthers:
"The team's welcomed me with open arms...The fans have been great. I've been up to date on Twitter and been seeing all their messages and warm greetings."
Jon Weaver and Josh Ward will be missing from the Panthers' line-up because of injury. Player-coach Corey Neilson is also still sidelined.
Coventry Blaze, who've overcome deficits of two or more goals in their last three games, have taken 12 points from a possible 16 so far this season.
Their coach, Paul Thompson said: "It is another tough game for us but every game is. All the games this season have been competitive. It is great for the league and I hope it continues.
He went on to say: "We have the most committed team in the league. They just never throw in the towel...Panthers have a quality line-up and we will show them the same respect as we do all the teams. But we can only worry about ourselves and we will be looking to continue our good form."