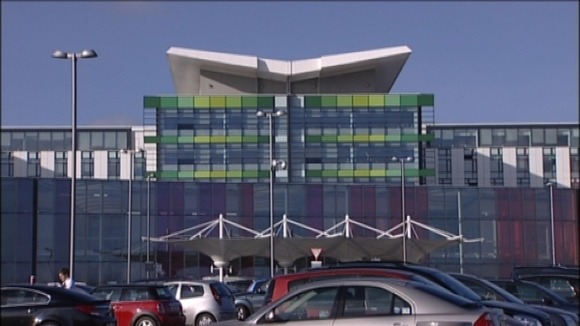 Breast cancer treatment at a Nottinghamshire hospital is to be reviewed as part of an urgent inspection into breast tissue biopsies.
The Care Quality Commission says it wants to look in-depth at the "quality and safety" of the services offered at Kings Mill Hospital, Sutton-in-Ashfield.
Seventy-nine women in total are being recalled with regard to the results of breast cancer testing at the trust.
Twenty-seven women have been seen by specialists since Friday.
The tests concerned are not used to diagnose cancer but to determine which treatment would be most effective once a patient has been diagnosed with breast cancer.
Hospital officials say the fault is due to a technical issue and not medical error.
The Sherwood Forest Hospitals NHS Foundation Trust issued a statement today saying that the problem with the tests has now been rectified
"The problem has been rectified and all affected women have been contacted."

"If a patient of Sherwood Forest Hospitals still has any specific queries about this, they should call 01623 672371 between 8.00am-8.00pm."
– The Sherwood Forest Trust

The Trust is currently being investigated for the state of its finances.

Watchdog Monitor has appointed Chris Mellor as interim chairman following the resignation of Tracey Doucet on Thursday.

The Trust apologised to all of the patients affected:
"The trust apologises deeply to all patients affected by this error. We appreciate that for some who have put this episode behind them thiswill be a most unwelcome shock.

"We also invite any concerned patients to contact us as we acknowledge that our announcement will certainly unsettlepatients outside the specific groups detailed in this communication." **
– The Sherwood Forest Trust

Dr Nabeel Ali, Executive Medical Director stressed that there are no problems with the diagnosis of breast cancer:
"Caring for patients is our absolute priority and so we are extremely sorry that some women's tests had been under reported. We very much regret that some women received wrong advice.

"I should make it absolutely clear that there are no problems with the diagnosis of breast cancer itself, only with a test that helps to decide on the most appropriate prevention therapy following treatment for breast cancer.

"We have contacted all the women affected by these pathology errors to apologise unreservedly for the error which has occurred, and we will be in touch with the next of kin of any who have since died. The affected patients have been offered an urgent outpatient clinic appointment with their breast specialist to discuss whether any changes are needed to their treatment. If they have not been contacted they do not need to be concerned in this matter.

"Oestrogen receptor testing has not been carried out at Sherwood Forest Hospitals since February 2011 so I would like to reassure the public about our current service."
– Dr Nabeel Ali, Executive Medical Director

Sherwood Forest Trust serves a population of 418,000 across Nottinghamshire as well as parts of Derbyshire and Lincolnshire.

The Trust also runs Newark Hospital.