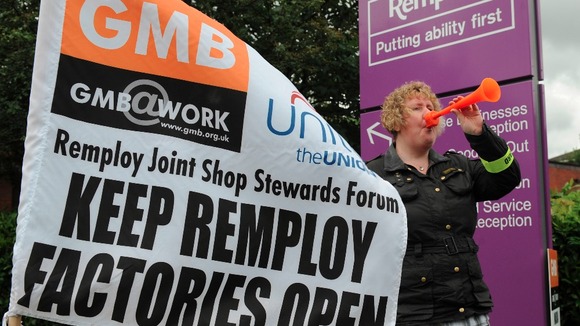 Disabled workers who have lost their jobs after the closure of Remploy factories are staging a protest outside the Conservative Party Conference today.
Twenty-four sites were closed in August as part of government cut backs, including factories in Worksop and Chesterfield.
The Leicester and Stoke-on-Trent factories are among three more due to shut later this year and and the future of a further eighteen are uncertain.
Phil Davies, GMB National Officer, said:
"We intend to bring home to Conservative activists the harsh reality of decisions made by this government to close Remploy factories and the cynical way Ministers used disabled charities to throw disabled workers out of work."
– Phil Davies, GMB National Officer