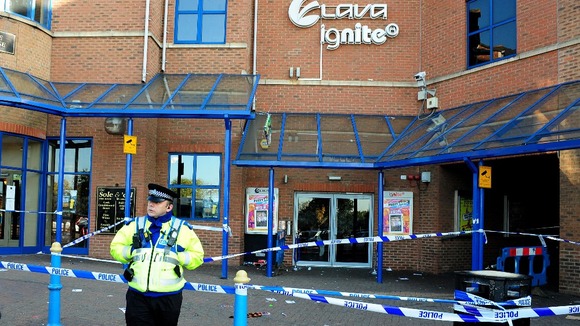 Police investigating a nightclub stampede in Northampton which left two young women dead last October are launching a new appeal for information.
The tragedy occurred at the Lava & Ignite nightclub when approximately 1,500 young people rushed toward the exits at the end of the night.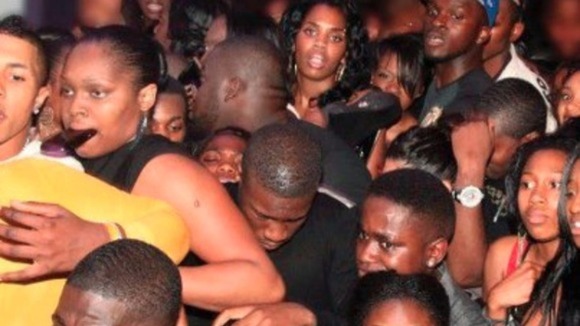 Northampton University student Nabila Nanfuka, who was 22, and Laurenne Danielle Jackson, who was 19, were killed by the stampede on the evening of Tuesday 18 October.
Officers are contacting universities across the country with the hope of identifying the remaining key witnesses who were at the Wickedest Wickedest club night.
The police are stressing that they do not suspect people in the photos issued of committing a crime, instead they want to talk to them as witnesses to the event.
A poster, using a photo from inside the club as the crush was taking place on a staircase, is being circulated to universities alongside new CCTV clips.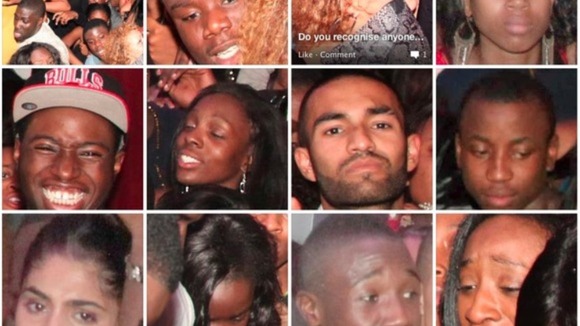 Nabila Nanfuka was studying leisure and tourism at the University of Northampton when she died on 19 October last year.
Laurene-Danielle Jackson was also a student, studying psychology and criminology when she died at Leicester Glenfield Hospital on 6 November.
Her parents Angela Ferdinand and Ronato Jackson have released a statement appealing for anyone with any new information to come forward.
"As parents of Laurene-Danielle who lost her life we can appreciate how upsetting it must be to re-live the tragedy of that night, but we are urging you to please come forward with any information, no matter how small it may be, so that we can try to understand what happened and why we lost our beautiful daughter.

"If it were you, we are sure you would want all the information needed to get some kind of closure. Please imagine if it was you who had lost a daughter, sister, cousin or niece.

"Laurene-Danielle was only 19 and still had a lot to give in her life and we just need to know what happened. There are still a lot of blank pieces that the police need in order to continue their investigation.

"We do not want Laurene-Danielle's death to go unanswered."
– Angela Ferdinand and Ronato Jackson, parents of Laurene-Danielle

Police say they have spoken to over 1,000 witnesses and reviewed several hours of CCTV footage, but there are still key witnesses they need to reach: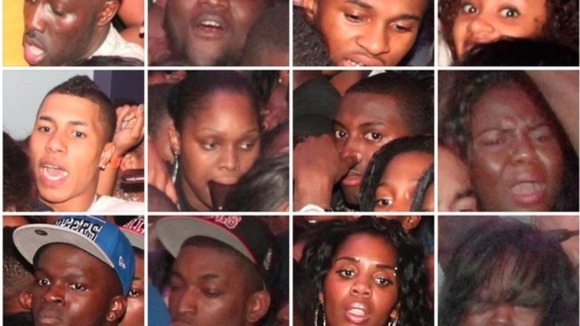 "Whilst we have a clear picture of what happened, there are a small number of key witnesses that we have yet to speak to who were in the immediate vicinity of where the two young women were crushed.

"We need the help of the people in the CCTV and the poster to piece together what happened.

"No-one is in trouble – we don't suspect anyone in these images of a crime – we just need their help as key witnesses to what happened during the tragedy so that we can bring our investigation to a conclusion."
– Northamptonshire Police

Detective Inspector Louise Hemingway praised many of the people at the event for their bravery and kindness during the crush:

"Many of the people attending Wickedest Wickedest were extremely brave and courageous during the incident, showing huge compassion and support for the people who were injured and helping them to safety.

"We are coming up to a year on from the tragic event and are hoping this appeal may jog people's memories and they may feel that they are now able to speak to us.

"Please contact us if you're in the poster or CCTV clip or recognise anyone – a photo or video can tell us many things but only the people who were there on the night can tell us first hand."

– DETECTIVE INSPECTOR LOUISE HEMINGWAY, NORTHAMPTONSHIRE POLICE