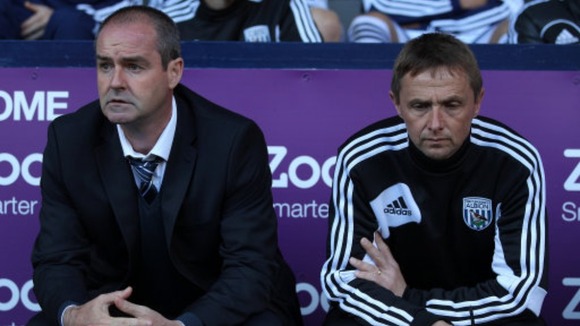 *West Brom *v Man City
Position:
6th
Form:
WLWDW
Odds:
West Brom - 4/1
Draw - 11/4
Man City - 4/6
Injuries:
Lukaku (ankle), Thomas (illness), Jones (knee), Brunt (hamstring), Myhill (thumb), Ridgewell (calf), Reid (hamstring)
West Brom manager Steve Clarke has marked his side's match against Man City as the 'start of the season.' Clarke's men have made an excellent start to the campaign, winning all four of their home matches so far this season. But the manager believes the period between the end of the international break and Christmas is crucial for establishing a decent position.
This is the juncture where you fight for position and the next run of game takes you into November and December where the season really takes shape and you have a run of tough matches.
– Steve Clarke, West Brom manager

Clarke will hope he can call on loan striker Romelu Lukaku for the match at The Hawthorns. The 19 year-old has put in some good performances this season but an ankle injury has halted his promising progress.
We're hopeful Lukaku will be fit. He's had a pain in his ankle for a few weeks. He felt it again when he came off the bench against QPR and didn't feel it was right to go (on international duty).
– Steve Clarke, West Brom manager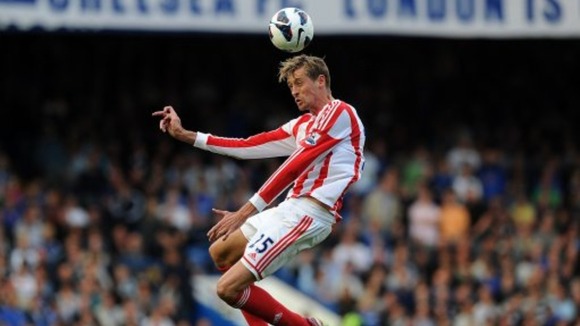 Man Utd v Stoke
Position:
12th
Form:
DDLWD
Odds:
Man Utd - 2/7
Draw - 9/2
Stoke - 9/1
Injuries:
Whelan (hamstring), Owen (knock)
Stoke will hope this side of the international break brings more goals than before, they have managed just six so far this season.
One man who cannot be blamed for that is in-form striker Peter Crouch who has four of them. Crouch will be rested after not featuring in the international fixtures, something Man Utd cannot say the same for with four of their side starting England's 1-1 draw with Poland.
After their trip to Old Trafford, Stoke will have played four of last season's top six already and can look forward to an easier run of games in the next couple of months.
It's been a tough start for us in terms of the teams we have played so far, so when people look at the results and only see one win, I don't think it really tells the full story. Of those five draws, three have been against teams who will be right up there come the end of the season, so they are good points for us to have up on the board.
– Steven N'Zonzi, Stoke

N'Zonzi will hope to draw on his previous experience at Old Trafford, when his Blackburn Rovers side pulled off a memorable 3-2 victory.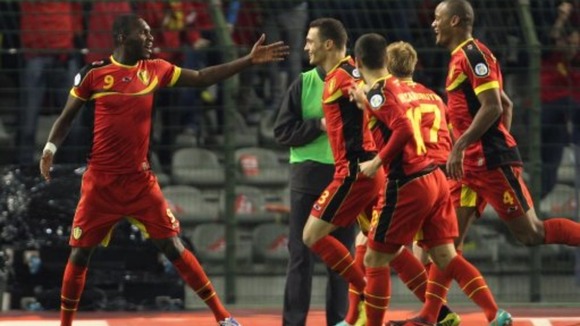 Fulham v Aston Villa
Position:
16th
Form:
DWLDL
Odds:
Fulham - 4/5
Draw - 13/5
Aston Villa - 100/30
Injuries
Bennett (knee), Ireland (wrist), Gardner (ACL), Dunne (groin)
Aston Villa fans will feel frustrated that Belgian Christian Benteke has not quite replicated his international form with them. The striker has scored just one goal for the club since his £7m summer move from but scored twice in the international break.
Paul Lambert's side have not won in three games and are in danger of another poor season. They are just two points ahead of Reading in the relegation zone.
Even more problematic for Lambert is the continued discontent among some of his more expensive players. Darren Bent has made clear his dissatisfaction with his place on the bench but others have said they are happy to dig in for the cause.
It's not about money, how many games you've played or international appearances. If he thinks you are not good or fit enough to play you have to stick to it and work harder. It is good to have a manager like this.

Sometimes you can have a bad game and you know in your head you're not going to work hard, you know you are going to play.

But when you know you have a bad game then you don't play, it makes you think. It is better for you.

Is it fair to say reputations count for nothing at the moment? Yes.
– Charles N'Zogbia, speaking to the Express & Star