Child's balloon travels 1,700 miles to Finland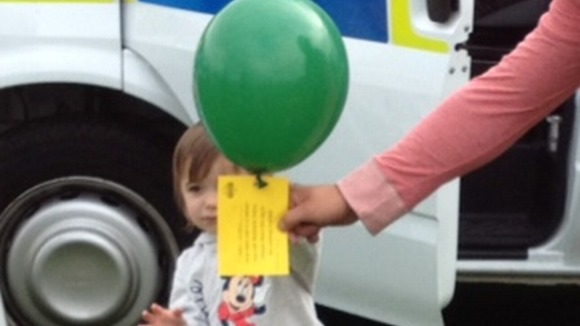 A toddler who entered a helium balloon race in Northampton has won by miles, literally, after it travelled all the way to Finland.
Darby Cowdell, a visitor to a funday in the town last month where the balloon race commenced, celebrated her second birthday yesterday (Saturday 20 October).
Her mum Amy entered Darby into the charity race organised by Northamptonshire Police to raise money for Air Ambulance, by writing her name on a big piece of yellow card attached to the balloon.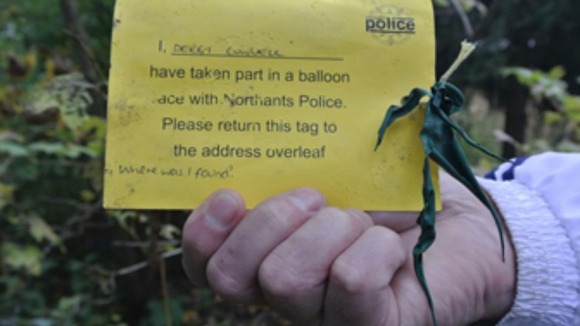 It was only a week later that Darby's mum Amy received a call from Northamptonshire Police to say Darby had won the race by 1,700 miles.
"We were on holiday in Spain when we got the call. We were just shocked and amazed, you dont expect the balloons to leave the field let-alone get that far. "
– Amy Williams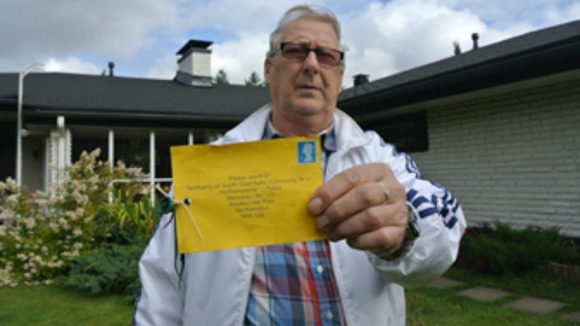 The balloon had been found by a man called Juhani Katajamaki from Seinajoki in Finland in the back garden of his home on 24th September, just eight days after the balloon was released from Northampton.
The balloon had crossed Denmark, Sweden on its journey. Mum Amy says she has tried telling Darby how far her balloon travelled:
"I have tried telling Darby just how far her balloon travelled, her reply is usually yeah.

"It was one of only three balloons left that day so we were really lucky to get one and win."
– Amy Williams