Memorial stone laid for soldier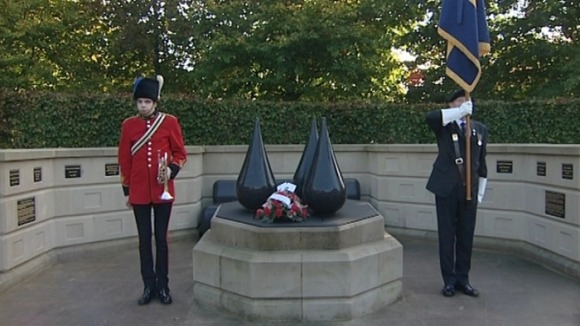 Teardrops for the fallen of Mansfield, they form the centrepiece of the Memorial Rose Gardens where friends of family of Private Ashley Clarkson gathered today to remember.
Ashley committed in suicide earlier this year. His family believe it is a direct result of scenes he witnessed during service in Iraq.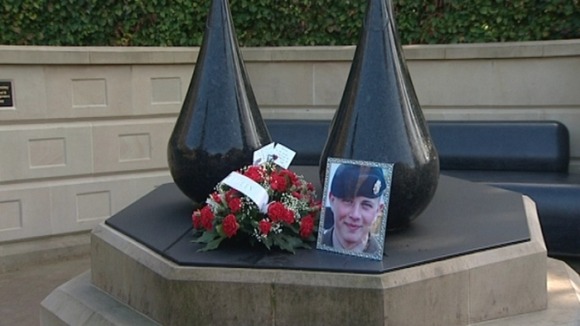 "When Ashley was on patrol, this young girl stood on an IED and it took her legs off and our Ashley was the first one to get to her. Unfortunately, the children passed away in Ashley's arms and since then it weren't Ashley."
– Mary Fells, mother

Mary Fells was supported by Karen Bonsall, the mother of Lee Bonsall also from Mansfield. His wife of eight months found his body at home; he'd hanged himself just a week before Ashley committed suicide.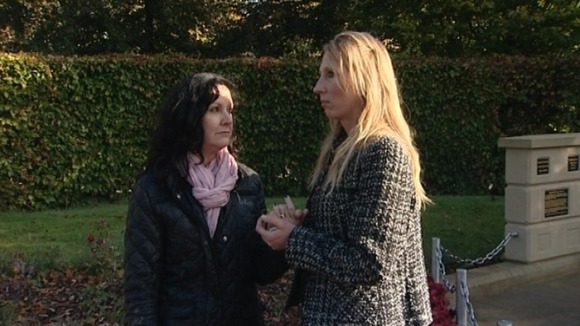 The symptoms of Post Traumatic Stress Disorder include mood-swings, night terrors and panic attacks. The Ministry of Defence says treating mental health is a top priority, but both mothers want better support.
"Totally let down by the Ministry of Defence to be quite honest with you. I've got a lot of respect for the military and veterans, a hell of a lot of respect. Things need to change."
– Mary Fells, mother

Private Clarkson first stepped out on parade at the age of 16. He is the first soldier not to die in action to have a stone laid in his memory at the Memorial Rose Garden.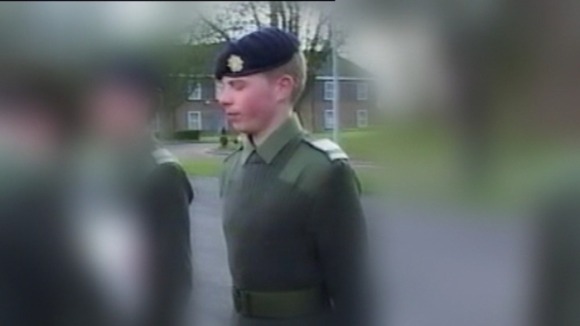 The memories of Ashley Clarkson will live on in the hearts of his devoted family and now in the memorial gardens in his home town of Mansfield.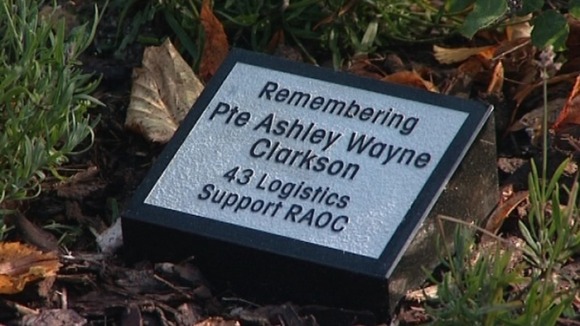 However, the hurt and let down they feel will probably stay with them for the rest of their lives.