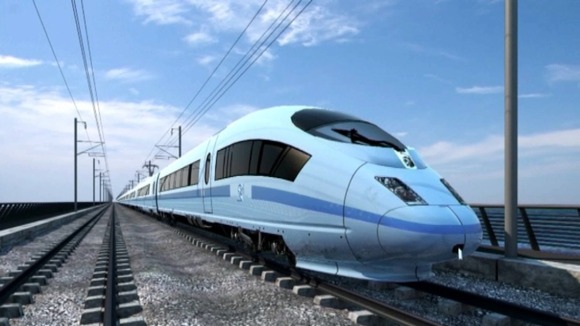 It's being described by the Government as fair and generous: a new deal to compensate people whose homes stand in the path of the proposed London to Birmingham High Speed railway.
Home owners are being promised the full value of their houses - plus up to £47,000 in cash.
Some are welcoming the pledge, but others say it's a waste of money - and the deal will still leave many people in misery.
John and Diana Levett live 20 metres from the proposed high speed railway.
Their house at Burton Green in Warwickshire may be demolished, but today's compensation announcement gives them at least some relief.
"We have been in limbo for two and a half years and we hope this is an opportunity to clarify things for the community. And that people can get on with their lives now."
– John and Diana Levett

Originally for Mike Lynch, the line was going right through his front garden, now it's further away... maybe slightly too far to get help to move out.
"We believe we are outside the compensation zone. Even though the main line will go in about 160 metres behind our house. But we do know our house has already been blighted."
– Mike Lynch

The Government says HS2 is vital for economic prosperity - and says it will pay the full unlighted value for threatened homes on the route plus ten per cent - far more than the legal minimum.
"What we have done is we have come up with what we believe is a fair and generous scheme to reflect the unique nature of the project."
– Simon Burns MP, Rail Minister

Some people I have spoken to today say: yes, there is a sense that they will now be able to leave without the financial worries they had feared.

But there is sadness for those left behind who aren't quite so lucky.

The plans now go out to consultation before a final decision on compensation is agreed.