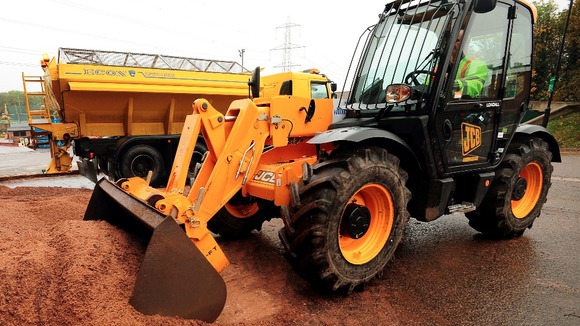 Nottinghamshire County Council are preparing to salt the county's main routes this evening, with temperatures expected to drop below freezing.
The council say their hazard forecast will be at 'red' status tonight, for the first time this winter.
The teams have been on standby since October 1st, however this is the first time there have been any signs of frost.
The council has around 18,000 tonnes of grit already in stock, with a total capacity for 22,000 tonnes.
Salt barns are located at:
Markham Moor
Bilsthorpe
Newark
Gamston
With further salt storage in Kimberley
"We have learned a lot in recent years from bad weather in the winter and are in a strong position to deal with any prolonged cold spell.

"The clocks going back this weekend also signal that winter is on the way. We have large stock piles of salt and are determined to keep the county on the move again this winter."
– Coun Richard Jackson, Committee Chairman for Transport and Highways at Nottinghamshire County Council

The council has a fleet of 23 front gritters.

For Twitter fans - the council has it's own Gritter Twitter feed, where they can keep across gritting updates.