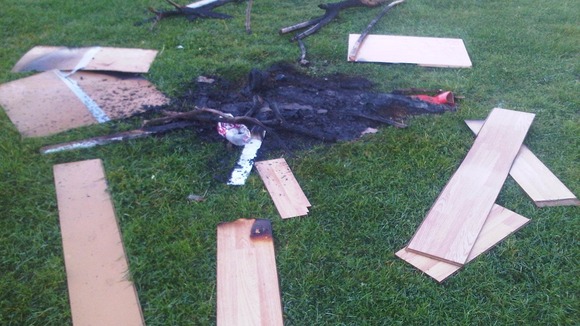 Leicestershire Police are urging the public to clear away their rubbish, hoping it will put a stop to illegal fires around Bonfire Night.
The force say that items such as household rubbish, cleaning fluids and aerosol cans are often used to make illegal fires in public areas, which costs the council thousands of pounds to repair.
According to the police:
Would-be arsonists go door-door collecting fuel for illegal bonfires
They will take bulky items like furniture left outside, and maybe even fence panels
The fires they create on housing estates endanger residents
"Please don't leave your rubbish or bulky waste out longer than necessary for opportunists to build bonfires. For the period running up to Nov 5, best practice is to put waste out on the day of collection, not before."
– Detective Constable Dell Gillespie, a police officer seconded to the Arson Task Force

Today officers will be visiting the Bloxham Green area, to make residents aware of the Safer Bonfire Night Campaign, which aims to reduce injuries and deaths associated with fireworks and bonfires during the Halloween and Bonfire Night season.