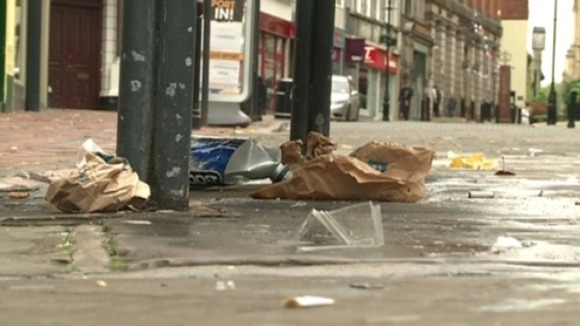 This weekend, Derby City Council will be holding a temporary litter stop in the city centre to 'highlight the consequences of government cuts.'
The council have not been cleaning the streets in the city centre since Friday night. They will begin cleaning again on Monday morning. It's part of their Fair Deal for Derby campaign.
The council say they want to show how important the street cleaning service is to the city and why more funding is needed.
They claim that with the current funding there is a risk that street cleaning and other services will have to be cut.
We want to continue to provide excellent public services for the people in Derby but this is under threat if we don't have the funding to pay for it.
– Councillor Ranjit Banwait, Cabinet Member for Neighbourhoods and Streetpride

The government will point to their biggest quarter of growth in almost five years as proof that their austerity measures are having a positive effect on the economy.