Deal to buy Birmingham City may be close to completion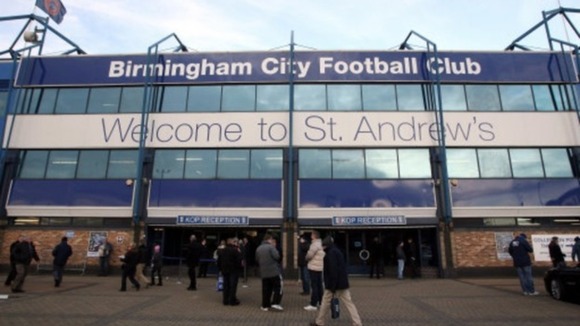 Central Tonight understands that a deal to buy Birmingham City may be close to completion. Former Queens Park Rangers chairman, Gianni Paladini is said to be close to gaining control of the club.
Our Central Tonight reporter Mark Gough has, in the last few minutes, spoken to someone close to the deal.
"Because of Stock market rules Gianni Paladidin is forbidden to say anything public about the deal, but my understanding is his bid to buy the club is about 90 per cent there. He's got the money in place - along with old QPR pal Flavio Briatore.

"They're prepared to offer £15 million as an initial payment for ST ANDREWS ULAY Birmingham City, 20 million to invest in the squad and a further £10 million if they return to the Premier League.

"There is another bidder in the wings, but Gianni Paladini wants to know that Birmingham City is serious about his bid before he takes any further formal steps. Anyone wanting to buy the club has to pay £60,000 to go through the Birmingham City books - that's known as due diligence. he doesn't want to spend even £60,000 if the club's going to offer a deal to another bidder."
– Central Tonight reporter Mark Gough

But Mark Gough Central Tonight reporter says there are some stumbling blocks:
"The club does however have a lot of debt - £20 million in loans from Carson Yeung and Birmingham International Holdings - so any new buyer would have to sort them out.

"Well Gianni and the Italian team I'm told has the money. Gianni Paladini lives in Solihull, he's a huge fan of the club - his sons go to the games and he's recently been sen at Blues away games.

"The only formal statement from the club tonight is via the Hong Kong Stock market where it's listed which says that they've been approached by two bidders, discussions are at early stages. This statement was first put out on October 9 - but the club's not expanding on that, but tonight -it looks like Birmingham City may soon have new owners - and very possibly, Gianni Paladini.
– Central Tonight reporter Mark Gough