A major search is underway for a 12-year-old boy from Grantham in Lincolnshire, after he went missing in stormy weather in France.
Pierre Barnes was last seen on Saturday before going for a bike ride on the island of Porquerolles, near Toulon on the Mediterranean coast.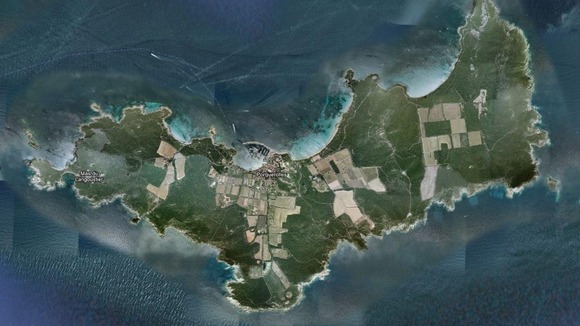 Rescuers found one of his shoes on a coastal path on Sunday, next to his bike which had its chain off.
More than 150 local people have helped with the search.
Speaking to French television, Pierre's father Stephen said:
"I am certain he went off on an adventure on his bicycle but in the forest all the little tracks look the same."

"He is lost but he is a strong boy and I hope he found a place to sleep where there was not too much wind. It's difficult to say what you can do when you are cold and frightened."
– Stephen Barnes, Pierre Barnes' father

The family had arrived on the island just hours before Pierre set off on his bike.

The Foreign Office have confirmed they are working with teams in France in the ongoing search for him. A spokeswoman said:
"We can confirm that a British national has been reported missing in France.

"We are in touch with the French authorities and we are providing consular assistance."
– Foreign Office spokesperson