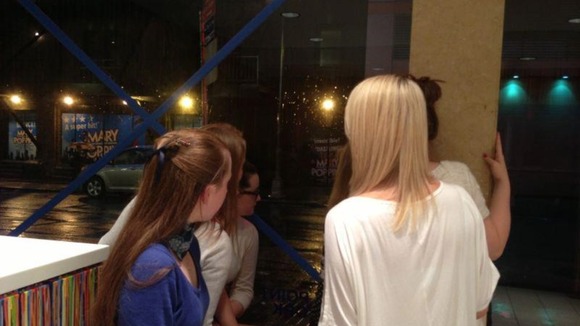 Superstorm Sandy hit the north east US coastline last night, with record levels of sea water flooding New York and 90 mph winds plunging the city into darkness leaving millions without power.
It is reported that 7 subway tunnels are completely flooded by the storm to have reportedly killed at least thirteen people.
The deadly storm was downgraded from a hurricane to a post-tropical cyclone minutes before striking at midnight (8pm local time) experts said the distinction was technical.
Thirty-eight schoolchildren aged between 15 and 18 from Leicester High School for Girls who are on a trip to New York were forced to barricade themselves in their hotel with their teacher to await the storm.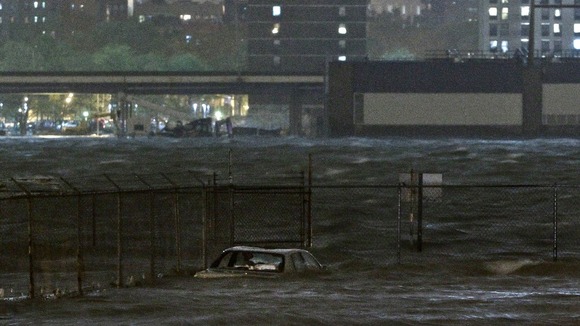 Central News spoke to the Head of Year Angela Lancini last night before the storm hit, she said she has reassured parents that the children are all safe and have plenty of water and food.
The schoolchildren who are on a culture trip were due to be in Washington yesterday but were stranded in New York after all flights were cancelled.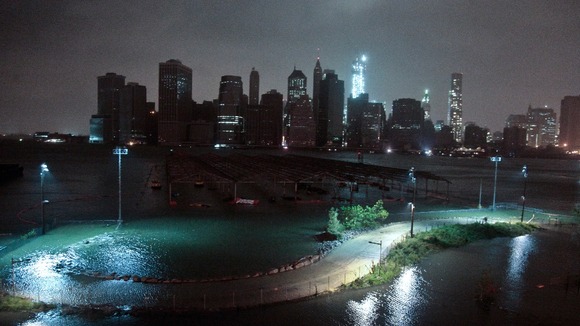 The children sent Central News photographs of New York preparing for Hurricane Sandy and recorded what happened overnight and how they felt as the storm approached.
Sent from their mobiles from a hotel in New York this is the schoolgirls' experience of one of the worst storms in living memory.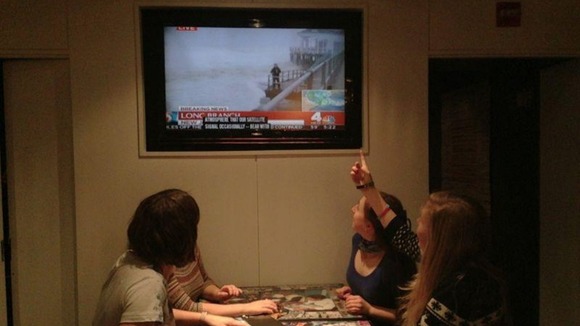 "It's been 6 hours now since we've been instructed to stay indoors. New York City, the city that never sleeps has shutdown and so all the Leicester High girls had to buy basic provisions. However the girls have seized the opportunity to revise to pass the time." - 22.27GMT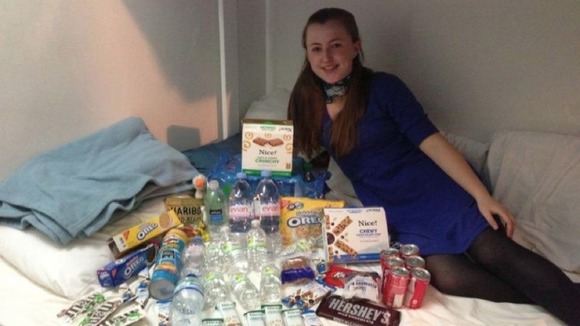 "At the moment we have been told to stay in our rooms in case of a blackout which has apparently occurred 20 blocks down. According to some people the winds are up to 100mph in Queens but morale is high and everyone is pulling together." - 00.59 GMT
– Pupil of Leicester High School for Girls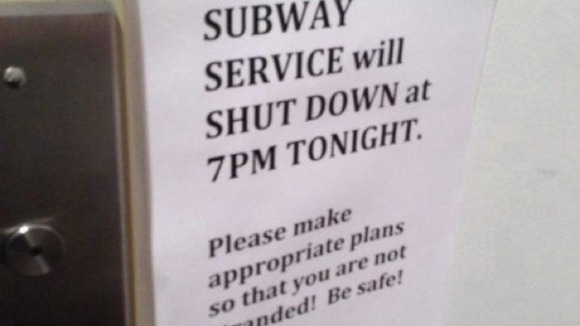 "New York is empty and McDonalds is closed! The army has been drafted in and the roads littered with police. Everyone is panic buying and praying and when we were at Ellis island there were sandbag walls."

"We've been inside since 12 now as the winds are picking up. It is qyite scary for all of us as we are between 15 and 18-years-old with 4 lovely teachers but this is our first hurricane.

"When we were still allowed out yesterday the shops were all boarded up and closed at 4pm. Today in NYC there were only British tourists here!
– Pupil Sorcha Whyte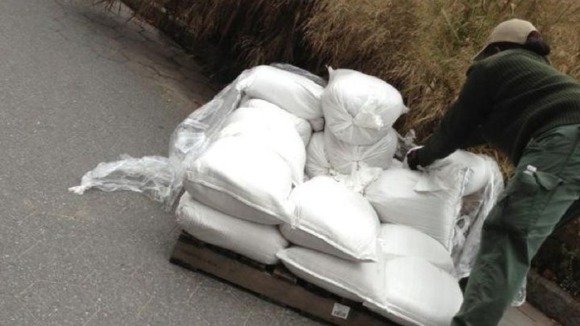 "As the storm approaches there is now a high risk of a power cut. The winds are really beginning to pick up but all of the teachers are making sure that we are all safe.

"It's quite nerve wracking and a bit different to what we were hoping for. We are all hopeful that we will be able to transfer to Washington and still fly home that night. We've literally just been told that officials say we must stay inside and nobody is allowed out. It sounds like we could easily be here for longer than we planned." - 00.38 GMT
– Pupil Sorcha Whyte
"The sky is beginning to fill with black cloud that is moving by rapidly - the sky is really dark, like being right in the middle of a massive thunderstorm. The wind is really picking up now and the fixed camera is NYC is viciously shaking"

"We are all extremely on edge now and I think because we don't know quite what to expect it only makes it worse. It is quite tense now but being girls we are all cuddled up with plenty of food and just hoping for the best.

"The tv is drowning out the sound of the storm, the news just said three people have died. - 00.58 GMT
– Pupil Sorcha Whyte
"Packed evacuation bags in case we are evacuated in the night have been given to us. Essentials are at hand in case anything happens but it all seems rather calm.

"It's meant to pick up more at midnight at hightide, off to go and get some sleep now. Still rather on the edge but the company of friends has really calmed all of us. - 03.37 GMT
– Pupil Sorcha Whyte

It is now the middle of the night in New York we will get more updates from the girls when in a few hours.

A lengthy clean up operation will now begin in New York where the damage is reportedly estimated to rise up to $20 billion.

The Mayor of New York Michael Bloomberg has told people to remain indoors and only to call emergency services if they are in a life-threatening situation.