Fears over return of Nottingham schools strike action
by Peter Bearne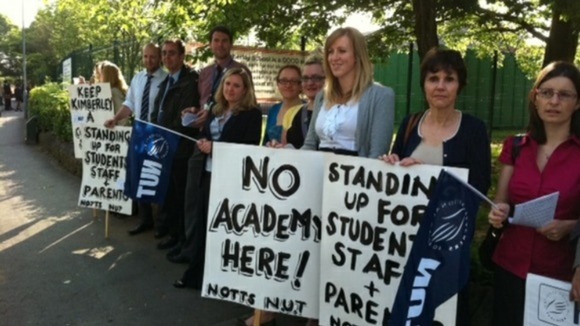 There are fears of a return to strike action at schools in Nottingham after talks broke down over proposals to change the academic year.
The National Union of Teachers (NUT) says negotiations with Nottingham City Council have come to an end without agreement.
Earlier this year, the NUT staged a series of strikes disrupting thousands of children in protest at the council's plans to bring in a five-term year.
The council abandoned the idea and the union agreed to suspend its action and enter into talks.
But education officials still want to shorten the summer holiday to stop pupils forgetting what they've learnt.
The council is proposing reducing the summer break to five weeks. But the union believes teachers and pupils need the current six weeks off to recharge their batteries.
It will now consult with its members about how to respond - if they reject the council's final offer, it could mean a return to industrial action and more strikes.
It is disappointing that the NUT is taking this stance. We have involved them and all the unions in open dialogue to address issues that were raised as part of our consultation on this matter. Whilst the council remains committed to changing the summer holiday length for the benefit of many city children, we have listened to the workforce and have been willing to make very reasonable compromises.
– cllr david mellen, portfolio holder for children's services, nottingham city council