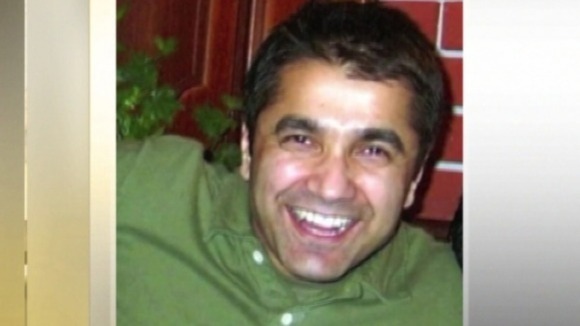 A Leicestershire police officer fighting leukaemia has been given a boost.
Inspector Rik Basra has been taken off all the drugs which have been protecting him from infection since he underwent transplant surgery last December.
Rik wrote on his Facebook page
Hi all, had some fantastic news today.

Got taken off a shed load of drugs, including the last of the immune suppressants.

It means I can go out and about in public very soon.
– Inspector Rik Basra

Later this week, Rik and wife Kas will hold the first of a series of public events to recruit potentially life-saving blood stem cell donors to the national register, maintained by the Anthony Nolan charity.

The couple, whose work with the charity has already boosted the number of Asian people on the register by 1,000, now aim to add a further 3,000 people to it by March.

The first two recruitment events will take place at Belgrave Neighbourhood Centre on Sunday 4th November and Tuesday November 13th between 5:30-9pm.
Being taken off all of the drugs is a huge step forward. In another three weeks, there will be no stopping him.

People of all faiths have been praying for him since this all began and he is making a textbook recovery.

Now, we're determined to do everything we can to make sure the Anthony Nolan campaign is a success.
– Kas Basra, wife

The couple began urging Asian people in Leicestershire and the wider Midlands to join the Anthony Nolan register last year, when Rik was still desperately searching for a suitable stem cell donor.

Eventually, a match for him was found in Germany, and the officer had a transplant of the donated cells in December.

The Basras went on to organise a series of recruitment events in Leicestershire and the West Midlands, particularly to encourage more Asian donors to sign up.

Statistics show:
There are 67,639 registered stem cell donors in the Midlands.
Of those, 2,352 are Asian donors from the East Midlands and 1,878 from the West Midlands.
(Figures from Anthony Nolan)
Blood cancer patients from an Asian background only have a 40 per cent chance of finding a matching bone marrow donor on our register, but we know that we can improve this by recruiting more Asian donors - it's that simple.

Everything that Rik and Kas have done - and continue to do - will help us save many more lives in years to come, and give hope to Asian blood cancer patients in the future.
– Ann O'Leary, Anthony Nolan

Donated stem cells are fed into a patient's body via a blood transfusion. It is hoped the donated stem cells will help the patient's body build a healthy immune system that will be able to fight the cancer.

Antony Nolan is one of the charities set to benefit from this year's Text Santa appeal.

For more details, visit the Text Santa website.