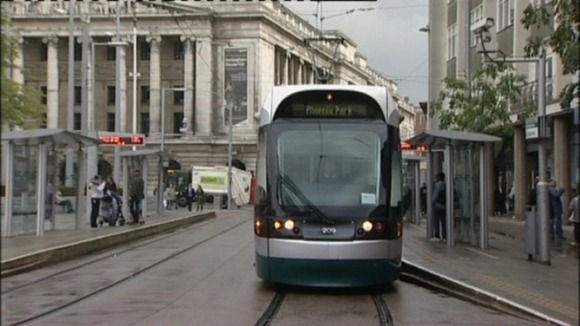 Parking restrictions in Nottingham are changing again from today, after a campaign by businesses and residents to relax the rules.
It's now cheaper and easier to park in Nottingham City Centre , with rates for on-street spaces starting from a pound, and maximum stay-times are being scrapped.
It's after business owners complained to the council following the closure of a number of shops in the Hockley area earlier this year.
They said they were struggling to attract shoppers because parking restrictions did not give people enough time in the centre of town.
The council announced the changes to parking rules in July, and after consultation with businesses and residents, they are coming into effect today.
In February, our reporter John Willats spoke to restaurant owners and shoppers in the city centre about the problems they were facing.
Nottingham City Council say it's the first big city to remove all maximum stay times for on-street parking.
The changes are the result of a parking study commissioned by an organisation to improve the area for businesses, Nottingham Retail and Leisure Business Improvement Districts (DIDs).
The new pricing structure will allow a driver to park for half an hour for £1 in the city centre but the further out of the city the longer the £1 will buy.

Between 8am to 6pm (Monday to Saturday), a £1 charge will allow 30 minutes parking in the heart of the city in Zone 1, one hour's parking in Zone 2 and two hours parking in Zone 3.
Evenings - between 6pm and 8pm (Monday to Saturdays) the £1 charge will cover parking in all zones throughout the city.
On Sundays drivers will be able to park for two hours in Zone 1 for £1 whilst in Zones 2 and 3 drivers can park all day for a flat £1 fee.
Daytime parking (excluding Sundays) is from 8am to 6pm Monday to Saturday with evening parking from 6pm to 8pm Monday to Saturday and all day Sunday.
On-street parking is free between 8pm and 8am.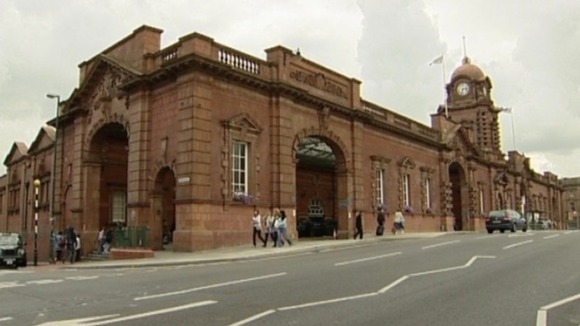 The council thinks that new pricing structures for on-street parking will help control the turn-over of vehicles to avoid on-street parking bays becoming clogged up.
Councillor Nick McDonald, Nottingham City Council said: "These changes have been made in conjunction with city centre businesses, and in response to views widely expressed that parking in the city centre should be simpler, and should encourage people to visit the city. We agree with that.
"These new tariffs and waiting times give people more options about where best to park depending on the purpose and length of their visit, with our car parks continuing to provide good value for longer term parking. We hope that independent shops, theatres and restaurants will particularly benefit from these new arrangements."
– Councillor Nick McDonald, Nottingham City Council

Nottingham was recently named Transport City of the Year at a national awards ceremony.

The new changes have the backing of the Retail and Leisure Business Improvement Districts. Jeff Allen, Chairman of the Retail BID, commented:
"New, simplified and more flexible charges and waiting times for on-street parking could give the city a significant boost. In this economic climate particularly, city centre businesses need all the help they can get to attract customers. Parking can't be a barrier to visiting somewhere and so the removal of maximum stay is particularly helpful."
– Jeff Allen, Chairman of the Retail BID