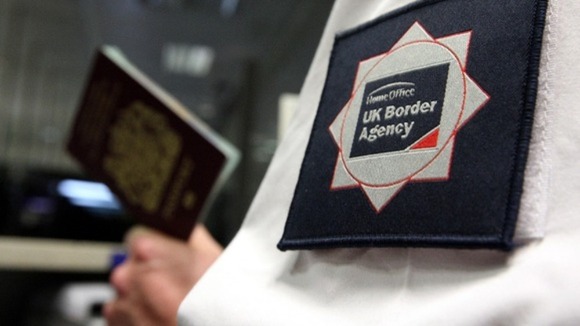 A suspected illegal immigrant has been arrested in Birmingham after a raid by police and the UK Border Agency targeting cannabis farms.
The raid was a part of a series of raids being carried out across Liverpool, led by Merseyside Police.
12 suspects were arrested in Liverpool, where police and the UKBA staff also uncovered cannabis factories.
The UK Border Agency believes the main organisers have been found.
The 13 suspected offenders have been taken to police stations in Merseyside for questioning. They will then, if appropriate, be transferred to immigration detention pending their removal from the UK.
"This operation shows the UK Border Agency is taking strong action to crack down on immigration crime as well as suspected criminal activity by foreign nationals. Being in the UK is a privilege, not a right, and those that come here must abide by our laws or we will track them, arrest them and remove them.

"Working together with the police we have safeguarded communities by uncovering and apprehending those who have no right to be in the country and who are involved in suspected criminal activity."
– Dave Magrath, head of the UK Border Agency crime team in the North West

For more on this story, visit the ITV Granada website.