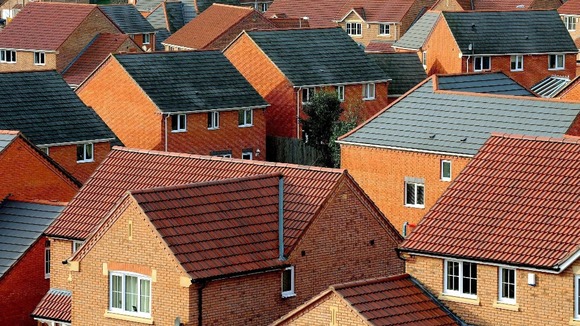 Nottinghamshire County Council have pledged £15 million to help first-time buyers get on the property ladder.
It is hoped the mortgage scheme, which is thought to be the biggest of its type in the UK, will help to breathe new life into Nottinghamshire's housing market.
The County Council is set to team up with the Lloyds Banking Group to deliver the scheme which is aimed at first-time-buyers who can afford mortgage repayments but are without the 20-25% deposit currently required by lenders.
Approved mortgage applicants for this scheme would only have to pay a 5% deposit, the County Council will put up the rest, to be paid back by the lender five years into the mortgage term.
The scheme is only open to first-time-buyers purchasing a property worth £150,000 or less.
Councillor Adair said the scheme will help buyers tackle one of the biggest problems holding them back:
"One of the biggest problems facing first time buyers in Nottinghamshire today is the astronomical amounts being asked by lenders for deposits. A 25% deposit for the average house in Nottinghamshire equates to more than £30,000, which is way beyond the means of most people.

"The mortgage support scheme we are proposing will make a dream home reality for 500 individuals, couples and families. It's good news for taxpayers too - not only is it a safe investment, it will stimulate the housing market and benefit businesses ranging from estate agents and surveyors to DIY shops and tradesmen."
– Councillor Adair

If the scheme is given the go-ahead by Policy Committee next month, it is likely to be launched and available for first time buyers from early 2013.

Applications will be made through branches of Lloyds TSB.

Information about the scheme is available at www.nottinghamshire.gov.uk/mortgages