One in twenty people in the East Midlands are struggling for food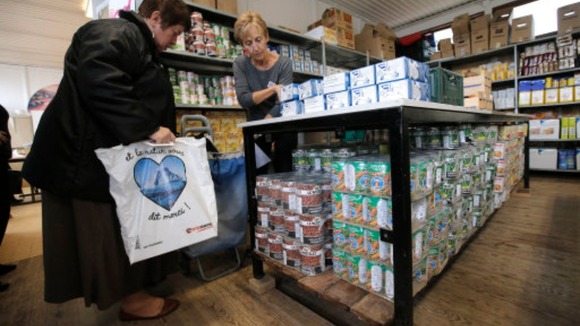 One in twenty people in the East Midlands skip meals, sacrifice food to feed families or have relied on others to eat in the last year according to new research.
Research from Marketing Sciences found that:
One in twenty people in the East Midlands suffered from food poverty of some sort in the last 12 months.
One in a hundred skipped meals.
Nearly one in thirty relied on friends and family to provide food for them.
Nearly on in five people had changed their eating habits (buying cheaper or eating less) to reduce their food bills.
Across the UK Trussell Trust foodbanks are seeing thousands more people in crisis turn to us for help. Every day we meet parents who are skipping meals to feed their children, or people who are forced to choose between eating and heating. This winter is looking particularly bleak as food and energy prices rise whilst incomes remain static.
– Chris Mould, Executive Chairman of Trussell Trust

The research also found increasing concern to be the rising number of parents who are going without food to feed their children.

As part of their Help Feed People In Need scheme, Tesco say their East Midlands stores will be offering food for thousands of local people this Christmas over the weekend.