New penalties for war memorial metal thefts come into effect today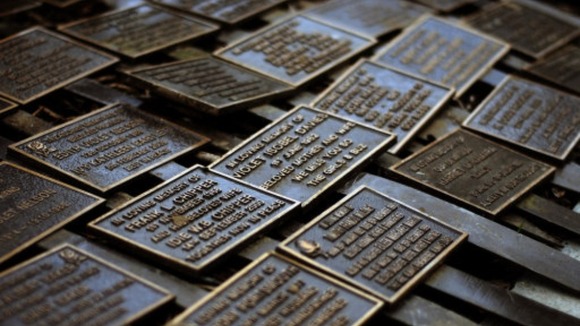 Tough new penalties on people who steal or sell metal from war memorials come into place today.
According to the Home Office, there are roughly 1,000 metal thefts a week which cost the UK economy at least £220m-260m per year - although the estimated total costs could be up to £800m.
From today (3 December) powers will be given to police to stop cash payments for scrap metal and to give the police stronger powers to target rogue traders.
The Midlands has suffered a number of metal thefts recently from war memorials in Chesterton Park, Staffordshire and St. Mary's the Mount Church in Walsall.
I am so angered every time I hear that another war memorial has been vandalised by metal thieves who want to make a quick buck out of the nation's respect for the dead.
– Christine Tinker from Shropshire, a former Army Officer who lost her husband in the Falklands War

There have also been disruptions to the West Coast Main Line due to thieves stealing signal cables.

As part of the Legal Aid, Sentencing and Punishment of Offenders Act 2012, new measures include:
Banning of scrap metal dealers trading in cash
Increased financial penalties
New police powers of entry to tackle illegal trading in metal yards
The Coalition Government is determined to stamp out this illegal trade, which in recent years has cast a shadow over Remembrance Sunday for bereaved families.

That is why we are reforming the scrap metal industry to support legitimate dealers and tighten the net around those who flout the rules.
– Jeremy Browne, Liberal Democrat Crime Prevention Minister